Nanotech Solutions
Regular price
Sale price
$9.95 USD
Unit price
per
Sale
Sold out
Bathroom Care is an invisible and long-lasting SiO2- based protective coating for glass, mirrors and ceramic substrates.  causes liquids and other cleaning product residues to slide off glass & ceramic surfaces. Bathroom Care repels liquids, drastically reduces the adhesion of soap scum, and prevents mildew formation on treated surfaces. 
Because cleaning bathrooms is never fun!

Because of how easy it is to install, Bathroom Care is the perfect solution for making these surfaces stay clean for longer time intervals. This coating can be used on toilets, mirrors, ceramic and glazed tiles, glass doors, ceramic/ glass sinks, etc.  
Some of its benefits include:
Ready-to-use product. 
Simply, spray, wipe throughout the entire surface, let dry, and enjoy cleaner surfaces. 
Long-lasting. 
Super hydrophobic. 
For residential, and commercial use. 
Completely invisible.
Does not leave a film or greasy residue.
Will not wear off when using pH neutral cleaning compounds. 

FAQs
1. How do I effectively use Bathroom Care?
Make sure the surface is completely clean and dry. Shake the bottle and spray a small amount of product onto the surface. Wipe throughout the entire surface with a clean microfiber cloth until any product residues disappear. Apply more product as needed. Wait at least 6 hours before exposing the treated surface to water. Enjoy water repellent and cleaner surfaces!
2. How long does Bathroom Care last? 
Bathroom Care will last, on average, over 6 months even after cleaning the surfaces on a bi-weekly basis. 
3. How much will 1 ounce of product cover?
Because of its chemical composition, a little product goes a long way. On average, an ounce of Bathroom Care will cover around 60 square feet. You should be able to easily coat the inside of 10 toilet bowls with 1 ounce of product. 
4. When will I receive my products?
Most orders are shipped within 1-2 business days from Austin, TX via USPS Priority Mail or UPS Ground. If needed, you can expedite this by selecting a different shipping method.
5. What if I receive a damaged product?
No problem! Notify us as soon as you receive your package and we'll replace it free of charge.
Share
View full details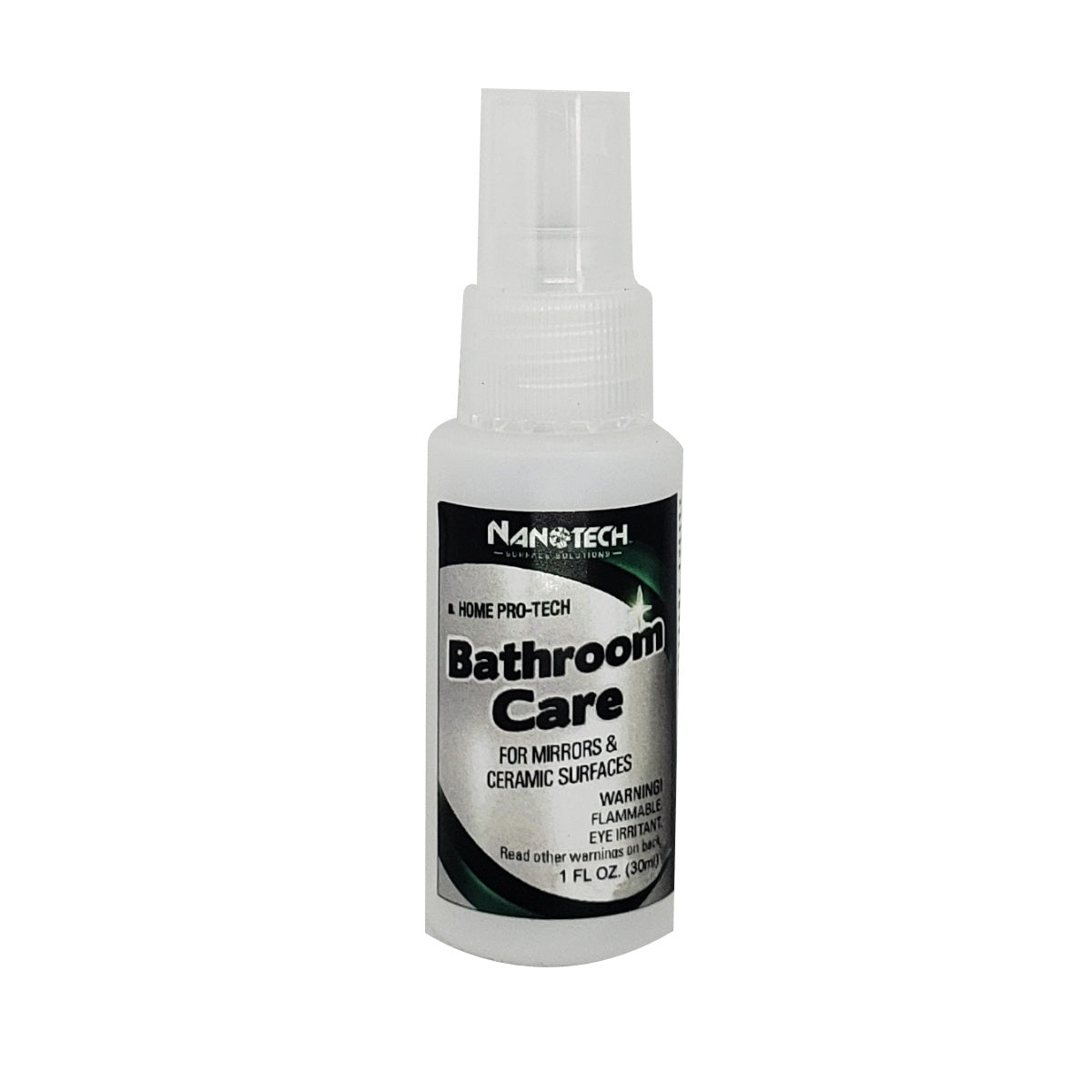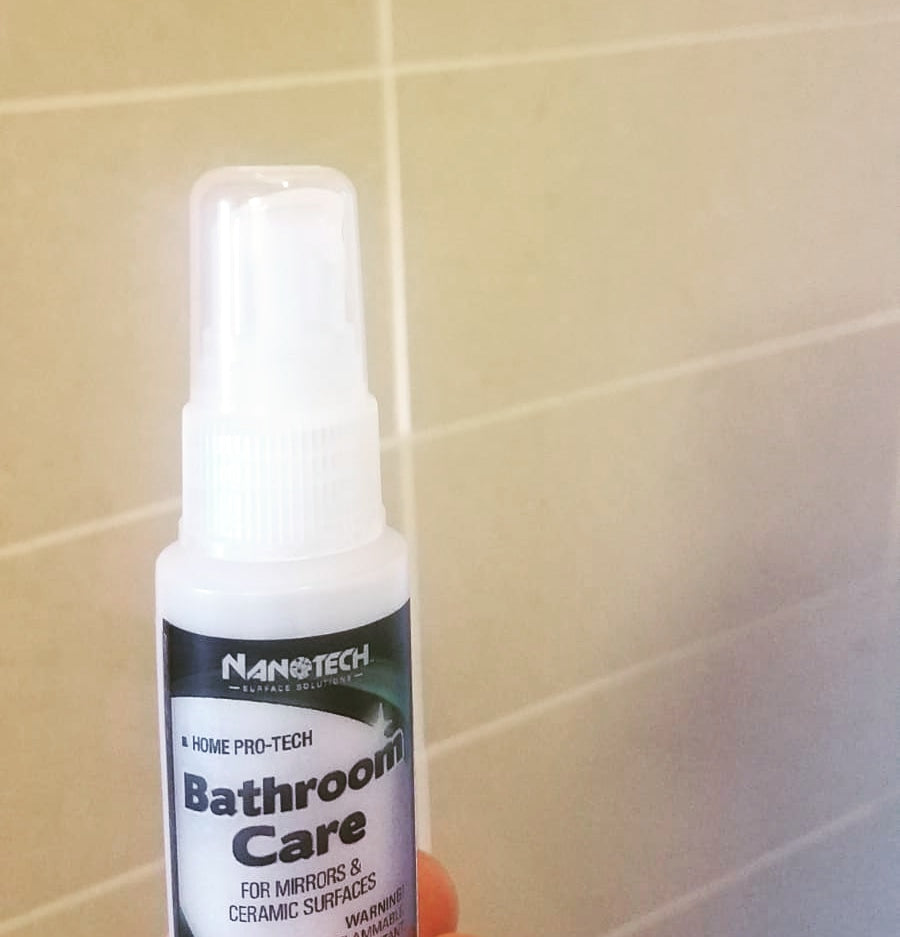 Frequently Asked Questions
How long does it take for products to get shipped once an order is placed?

Most orders are shipped within 1-2 business days from Austin, TX via USPS First Class, USPS Priority Mail or UPS Ground.
Are your products made in the US?

Most of our products are made in the US with European and domestic components. 
Do you ship internationally?

We do offer discounted online international shipping options via UPS & DHL. For bulk orders, please contact us to find the best shipping option. If you have an  active commercial shipping account we can use it.
Can your bottles and sprayers be recycled?

Absolutely! All of our bottles are made out of either HDPE, PET, LDPE plastics. Please recycle according to your state/ local options.