Nanotech Solutions
Regular price
Sale price
$14.95 USD
Unit price
per
Sale
Sold out
At Nanotech-Surface Solutions we know that vehicles are subject to environmental exposure which causes them to deteriorate. Cars, trucks, and buses are not only continually exposed to all weather conditions but are also exposed to industrial chemicals on a regular basis. This is why we offer Bodywork Armor, a clear nano-based protective coating that provides an invisible shield over the base layer of the vehicle's paint.
Bodywork Armor seals the vehicle's painted surfaces without altering its appearance or texture creating a protective shield for up to 12 months. This protective coating provides UV ray protection and creates hydrophobic properties that help decrease the amount of dirt that gets stuck in the vehicle's paint, extending cleaning and maintenance cycles and reducing the amount of water, cleaning compounds, and time spent for this purpose.
Bodywork Armor is an SiO2-based protective coating for vehicles' paint that creates an invisible and ultra thin film which provides water repellent, easy-to-clean properties extending cleaning cycles. Bodywork Armor protects car paint from fading due to UV rays. 
Some of its benefits include:
Creates hydrophobic properties.
Makes it easier to clean bug splatters.
Preserves surface's original appearance.
Outstanding area coverage (2 ounces is enough to coat a standard sedan).
Share
View full details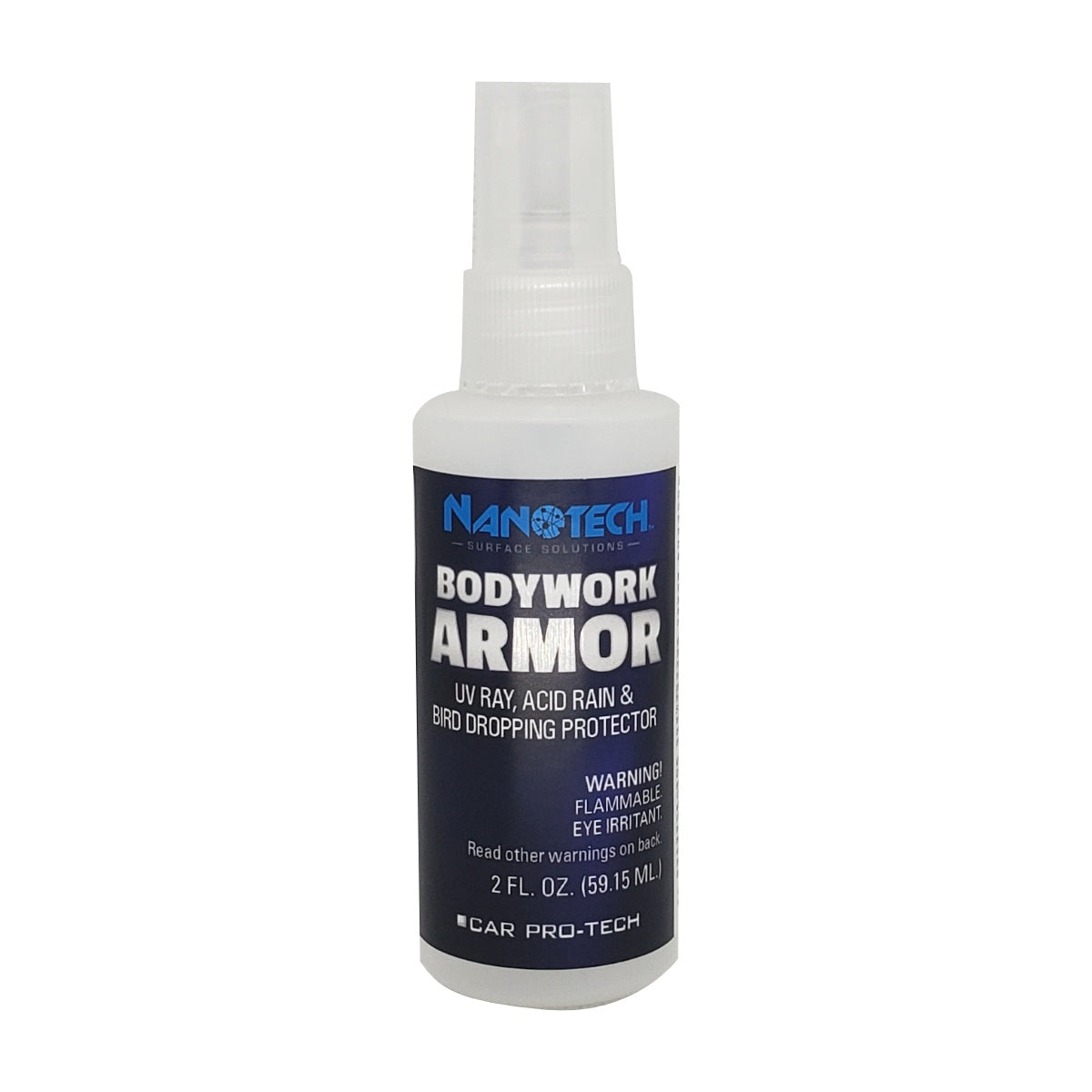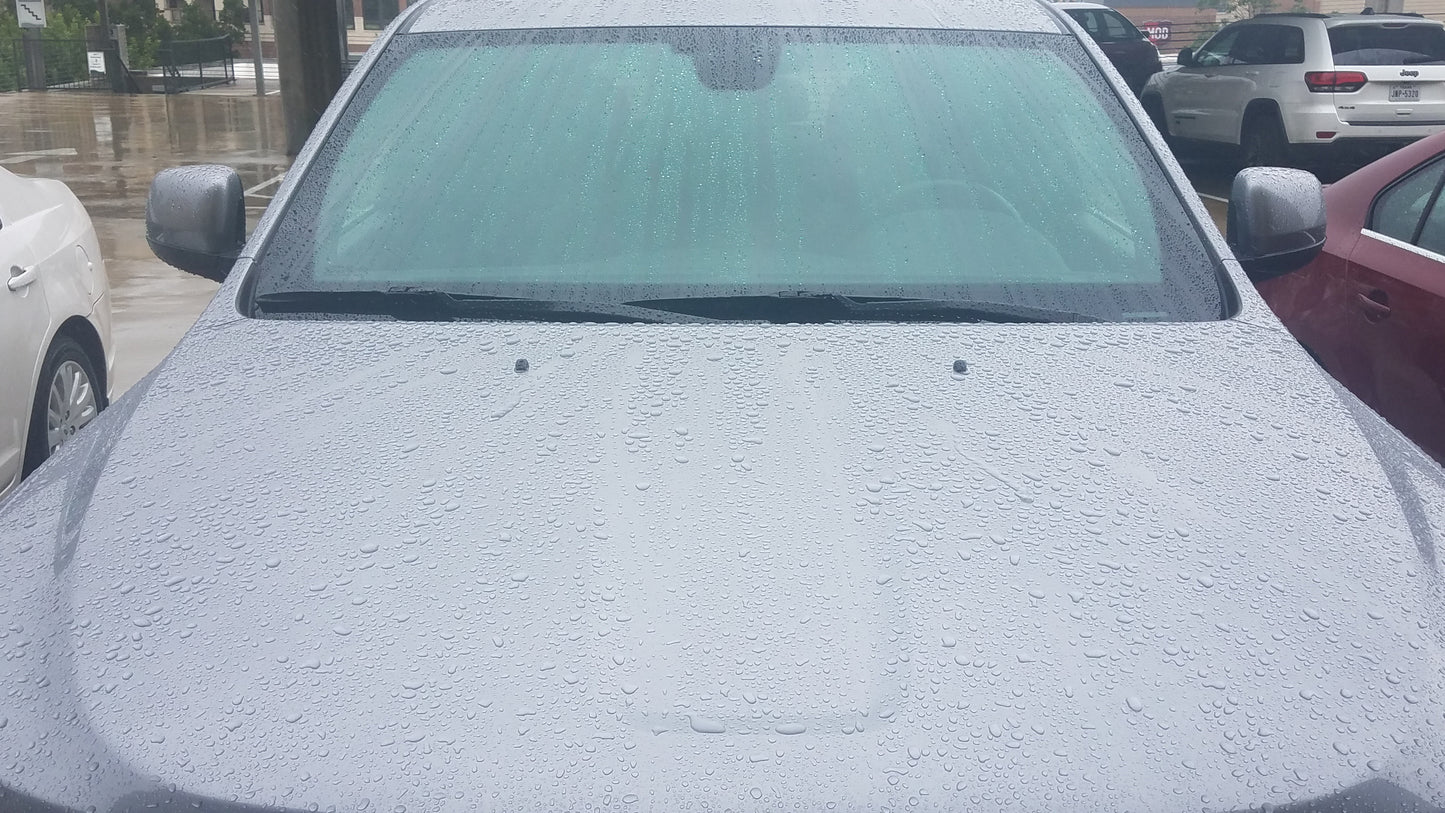 Frequently Asked Questions
How long does it take for products to get shipped once an order is placed?

Most orders are shipped within 1-2 business days from Austin, TX via USPS First Class, USPS Priority Mail or UPS Ground.
Are your products made in the US?

Most of our products are made in the US with European and domestic components. 
Do you ship internationally?

We do offer discounted online international shipping options via UPS & DHL. For bulk orders, please contact us to find the best shipping option. If you have an  active commercial shipping account we can use it.
Can your bottles and sprayers be recycled?

Absolutely! All of our bottles are made out of either HDPE, PET, LDPE plastics. Please recycle according to your state/ local options.