Nanotech Solutions
Regular price
$40.45 USD
Sale price
$29.95 USD
Unit price
per
Sale
Sold out
Whether you're a car enthusiast or a professional car detailer, we'd love for you to try our products!
What better way than by offering you the highest quality nano-based automotive cleaning compounds and protective coatings at a discounted price!
Everything you need to get your engine bay free of grime, dirt, gunk as well as restore its original radiant appearance is included in this detailing kit!
Engine Cleaner is a 100% biodegradable cleaner and degreaser which loosens and breaks up oil, grime, grease, and gunk from car, boat, truck, and heavy machinery engines. Engine Cleaner is perfectly compatible with other cleaning products such as soap. Engine Cleaner is non-skin irritant and environmentally friendly. 
Trim Care is a solution specifically designed for restoring and protecting trim & rubber surfaces. Trim Care restores the original color of the substrate while sealing it preventing further deterioration, stains and dirt/ chemical build up.
TAKE ADVANTAGE OF THIS TOP-OF-THE-LINE DETAILING KIT THAT INCLUDES:
1 Pint (16 Oz.) of Engine Cleaner: 100% biodegradable, non-acid based grime, gunk and grease cleaner and dissolver. 
1 Pint (16 Oz.) of Trim Care: Trim, rubber and vinyl restorer and protector. 
FAQs
1. Is rinsing needed after using Engine Cleaner?
No. You can spray Engine Cleaner directly to any plastic or vinyl surface and simply wipe off with a clean microfiber towel in order to achieve a nice shiny, non-greasy finish.
2. Can I use Trim Care on my tires?
Absolutely! Trim Care is designed to restore and protect vinyl, rubber and plastic substrates.
3. When will I receive my products?
Most orders get shipped within 1-2 business days from Austin, TX via USPS Priority Mail.
6. What if I receive a damaged product?
No problem! Notify us as soon as you receive your package and we'll replace it free of charge.
Share
View full details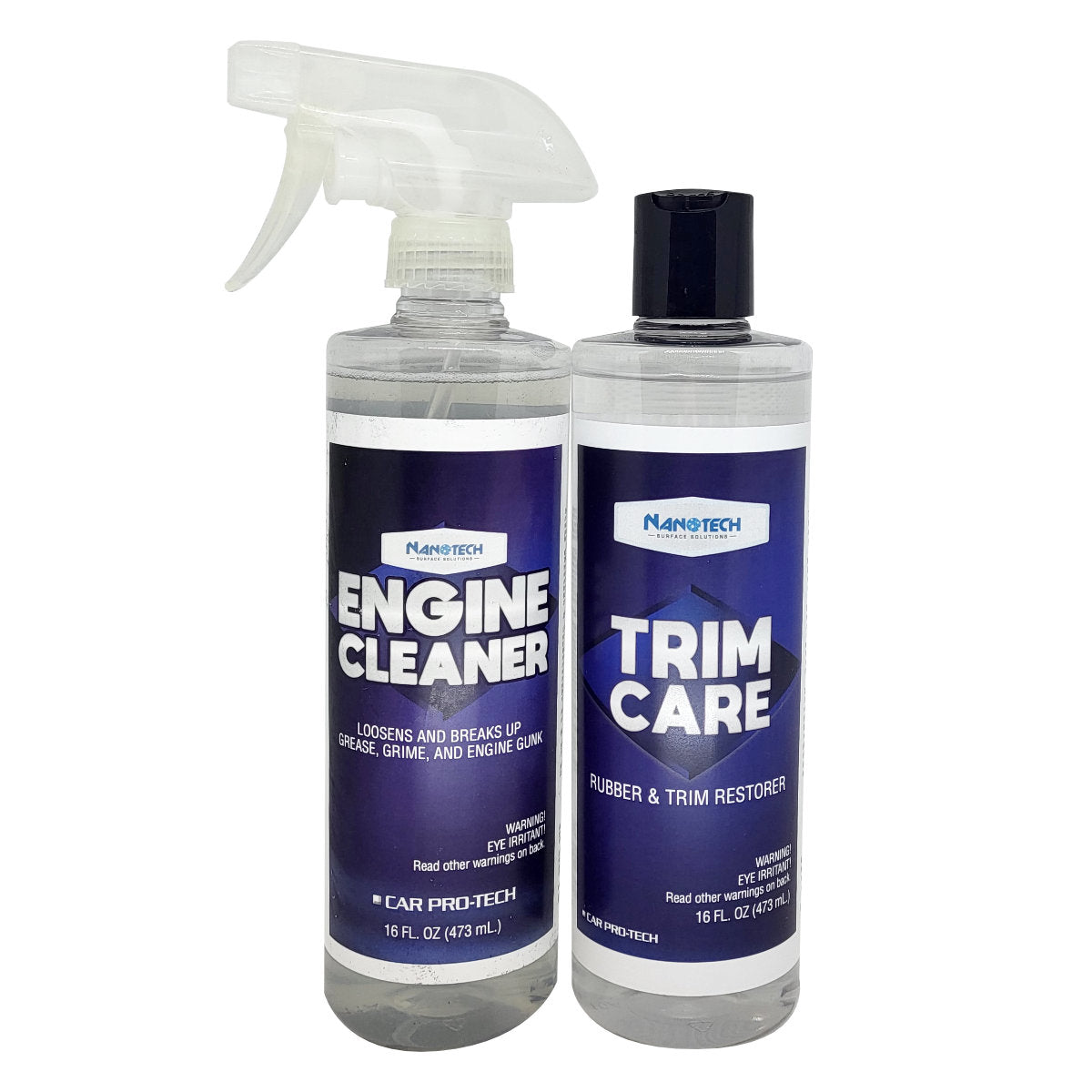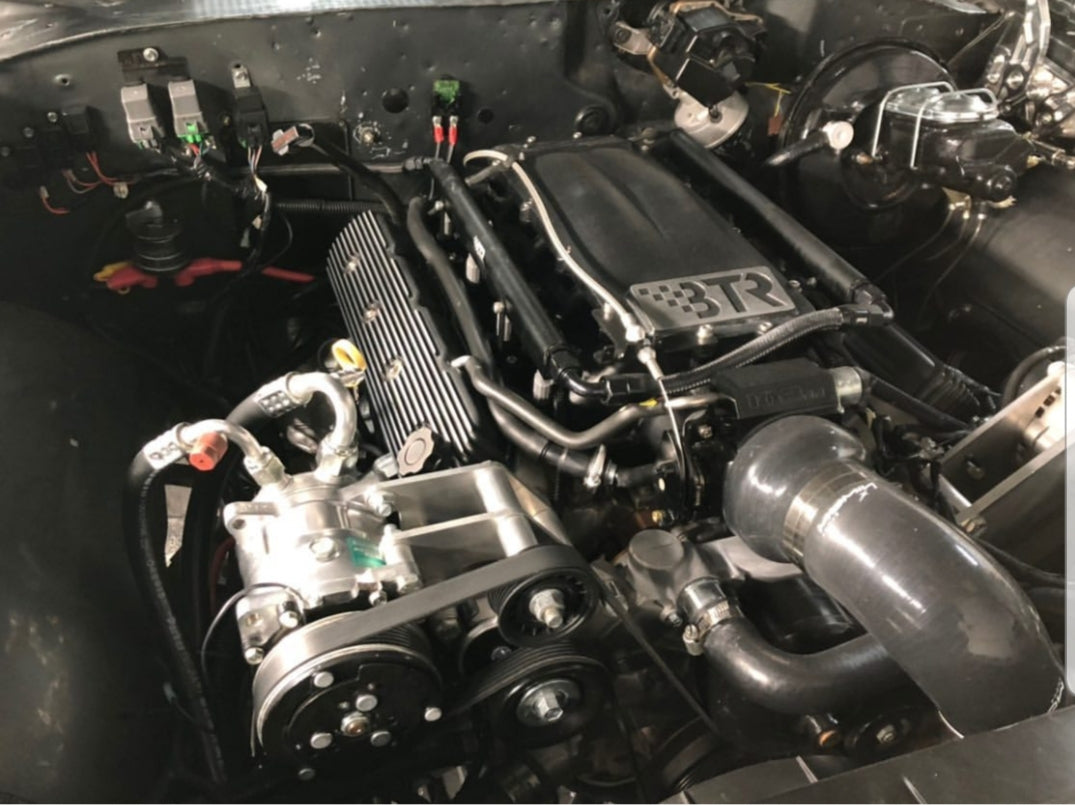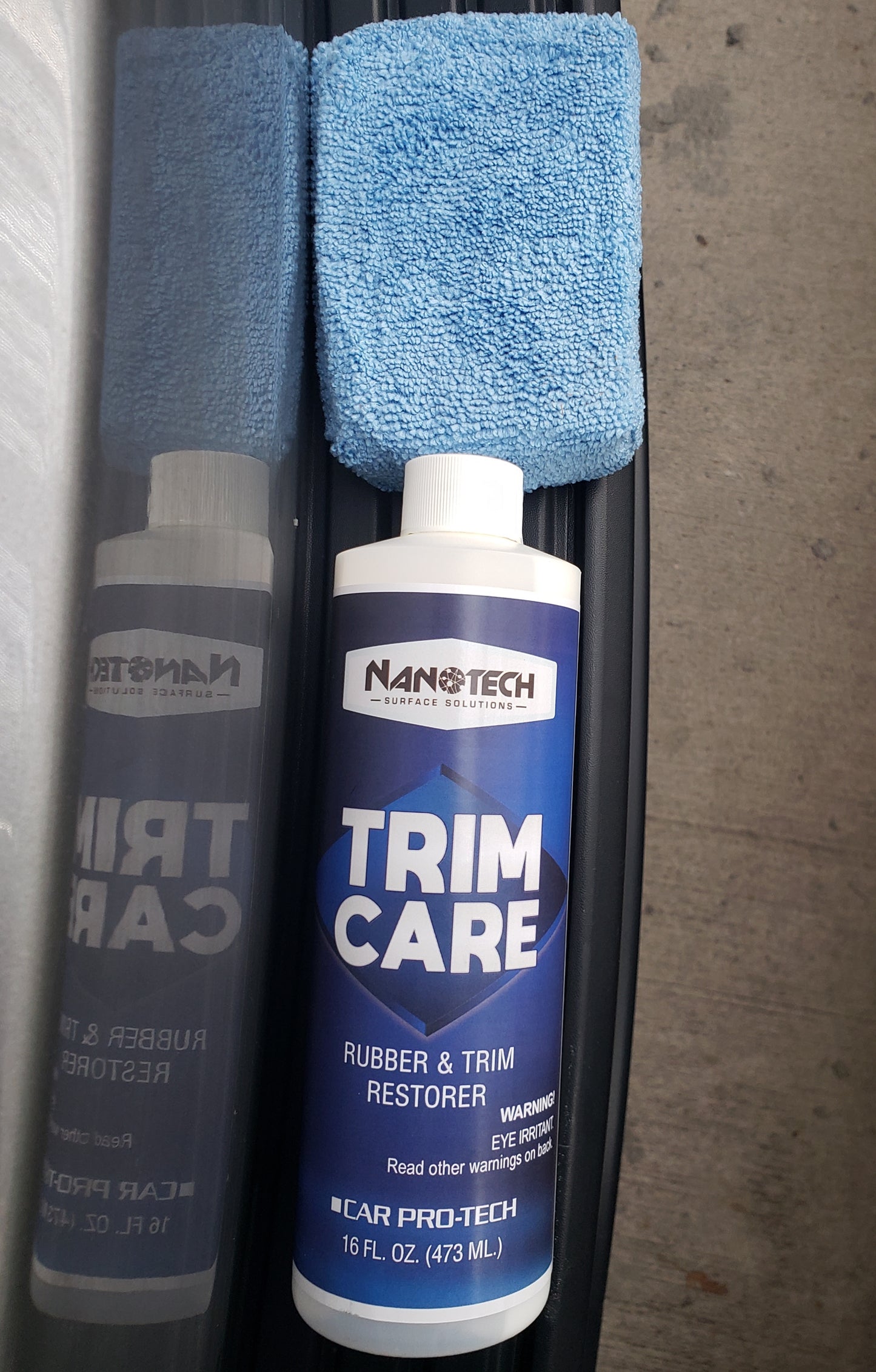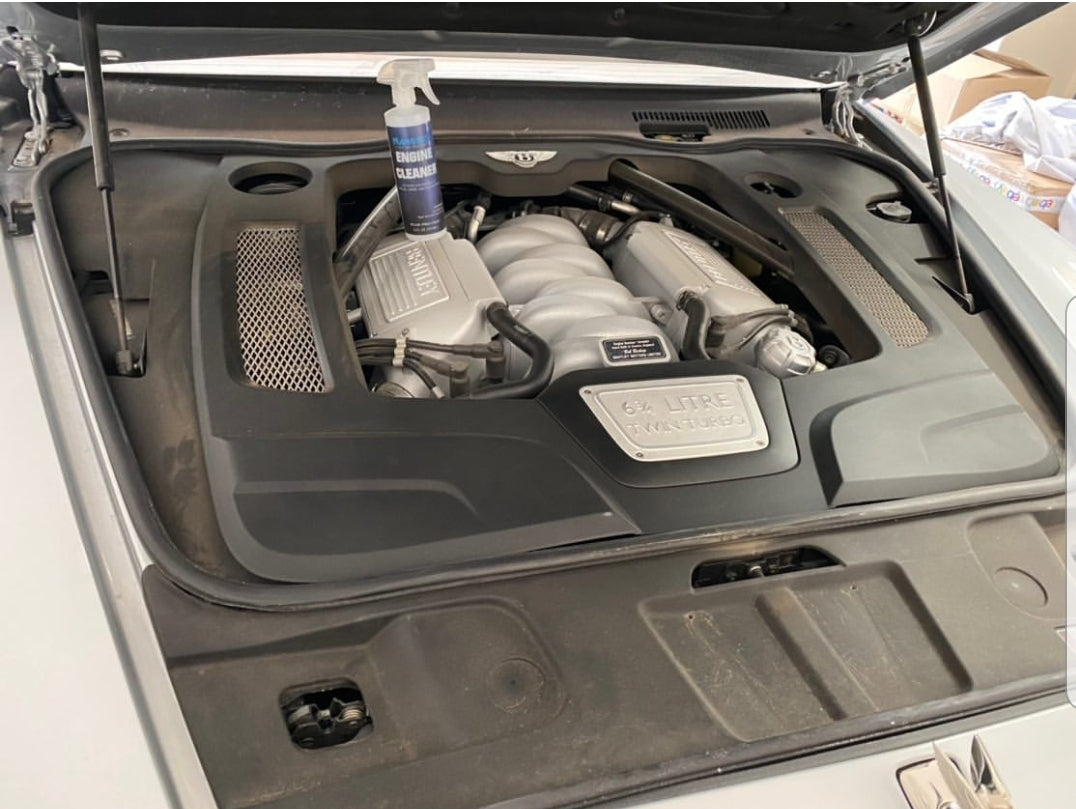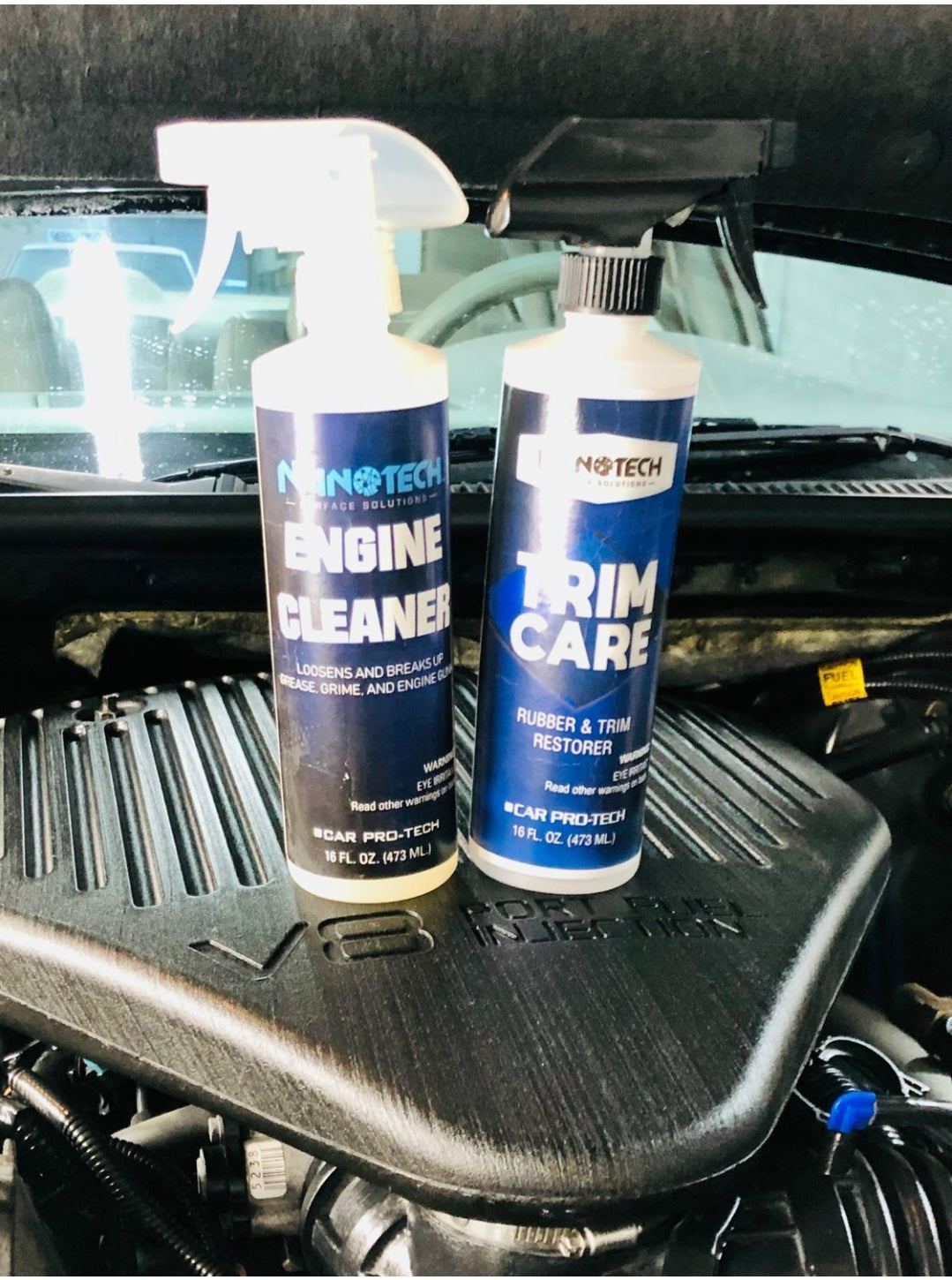 Frequently Asked Questions
How long does it take for products to get shipped once an order is placed?

Most orders are shipped within 1-2 business days from Austin, TX via USPS First Class, USPS Priority Mail or UPS Ground.
Are your products made in the US?

Most of our products are made in the US with European and domestic components. 
Do you ship internationally?

We do offer discounted online international shipping options via UPS & DHL. For bulk orders, please contact us to find the best shipping option. If you have an  active commercial shipping account we can use it.
Can your bottles and sprayers be recycled?

Absolutely! All of our bottles are made out of either HDPE, PET, LDPE plastics. Please recycle according to your state/ local options.