Nanotech Solutions
Regular price
Sale price
$9.95 USD
Unit price
per
Sale
Sold out
Are you tired of cleaning your wheels more often than you should because they keep getting dirt and that unsightly break dust? If you're trying to extend cleaning cycles and keep your wheels looking sharp without having to wait days for a ceramic coating to cure, Metal Rim Care is the way to go!
At Nanotech Surface Solutions, we know how time consuming this process can be, which is why we've implemented Metal Rim Care. This nano-based coating is extremely easy to apply and will provide super-hydrophobic and dirt repellent properties on metal, chrome, aluminium and other alloys for multiple months. It will even reduce break dust accumulation, making your wheels look cleaner and shinier for longer time intervals. All you need to do is clean, spray, let dry and enjoy amazing results!

Keep your wheels looking sharp!
Metal Rim Care is a nano-based protective coating designed for metals, chrome, aluminum and other alloys. Metal Rim Care is long-lasting, extremely easy to apply, and has a great area coverage. Use our wheel cleaner and iron remover: Wheel Magic as a first step in order to clean and decontaminate these surfaces. Afterwards, apply Metal Rim Care to create a long-lasting, super-hydrophobic protection and enjoy cleaner wheels for months!
Some of its benefits include:
Nano-based.
Ready-to-use product.
Very easy to apply.
Provides super-hydrophobic properties.
Extends cleaning cycles.
Keeps rims looking clean & shiny.
Reduces brake dust adhesion.
Coats a full set of wheels with 1 ounce.
FAQs
1. How should I apply Metal Rim Care?
The first thing you should do is clean the surfaces using our wheel cleaner and iron remover: Wheel Magic. After rinsing this off, you'll want to wipe down the wheels with alcohol in order to remove any sort of cleaning compound residues. Once dry, apply Metal Rim Care onto the surface and wipe with a clean microfiber cloth or applicator pad. Allow for the product to cure and enjoy cleaner wheels!
2. Is 1 ounce enough to coat all 4 wheels?
Absolutely! Metal Rim Care has a great area coverage, each ounce container can coat up to 50 square foot!
3. Can I use Metal Rim Care over wax or other coatings?
No, you should remove any previous coatings in order to ensure the product bonds properly.
4. When will I receive my products?
Most orders are shipped within 1-2 business days from Austin, TX via USPS Priority Mail. If needed, you can expedite this by selecting a different shipping method.
5. What if I receive a damaged product?
No problem! Notify us as soon as you receive your package and we'll replace it free of charge.
Share
View full details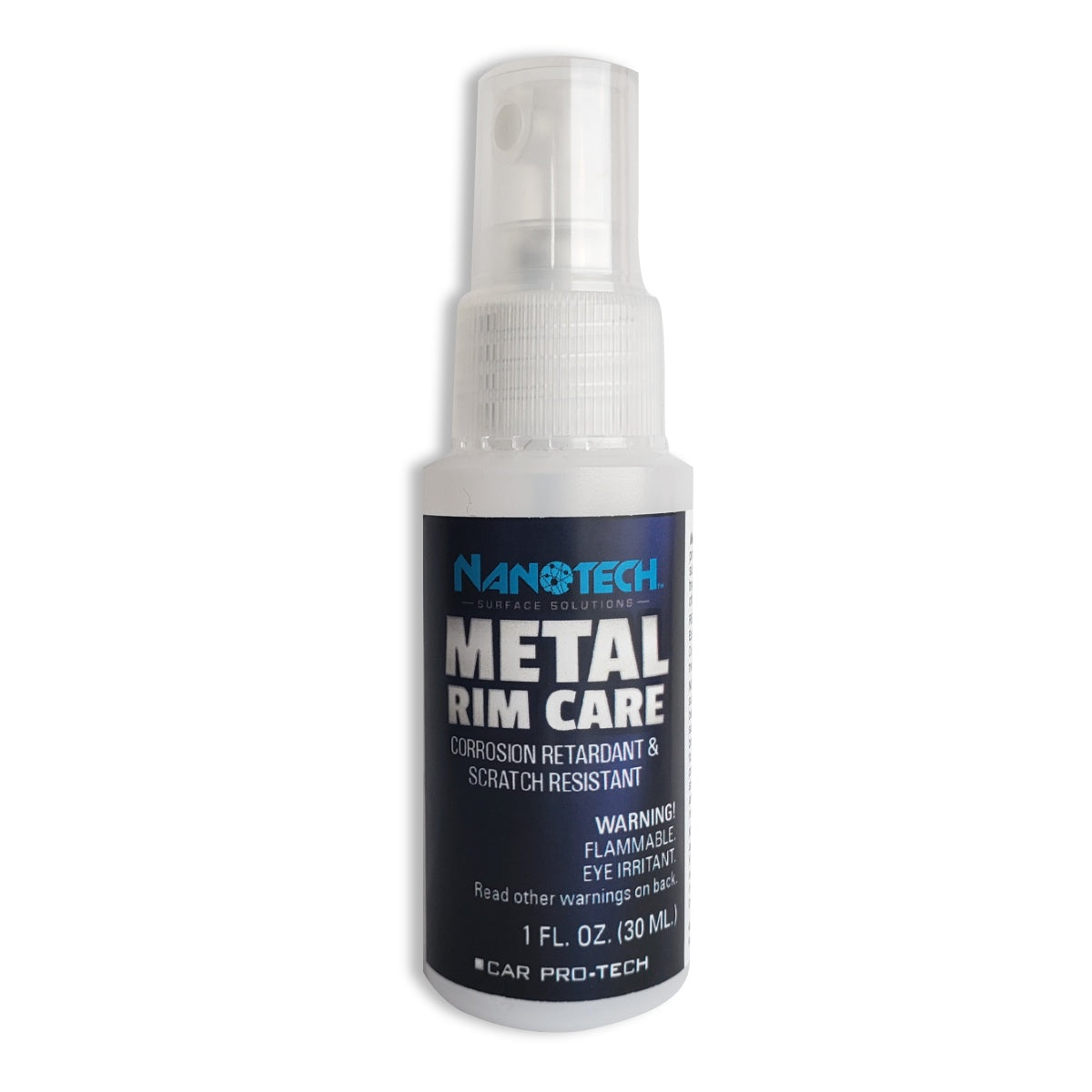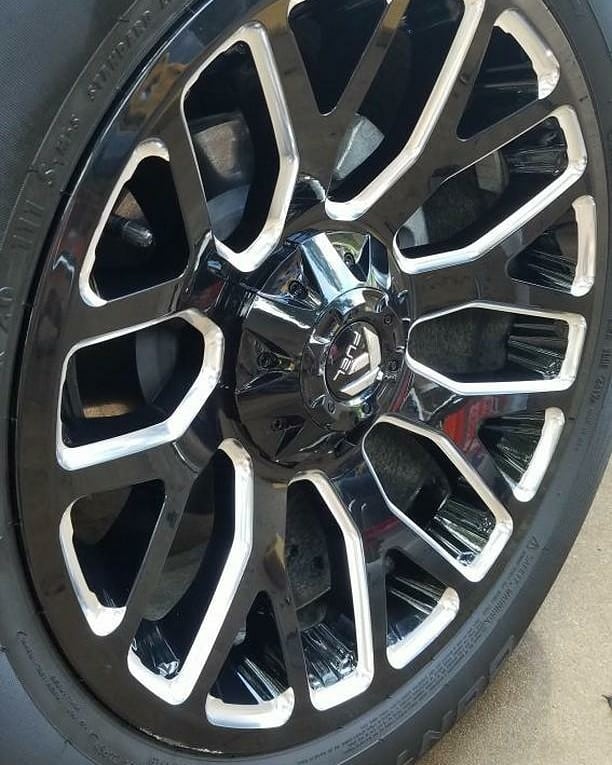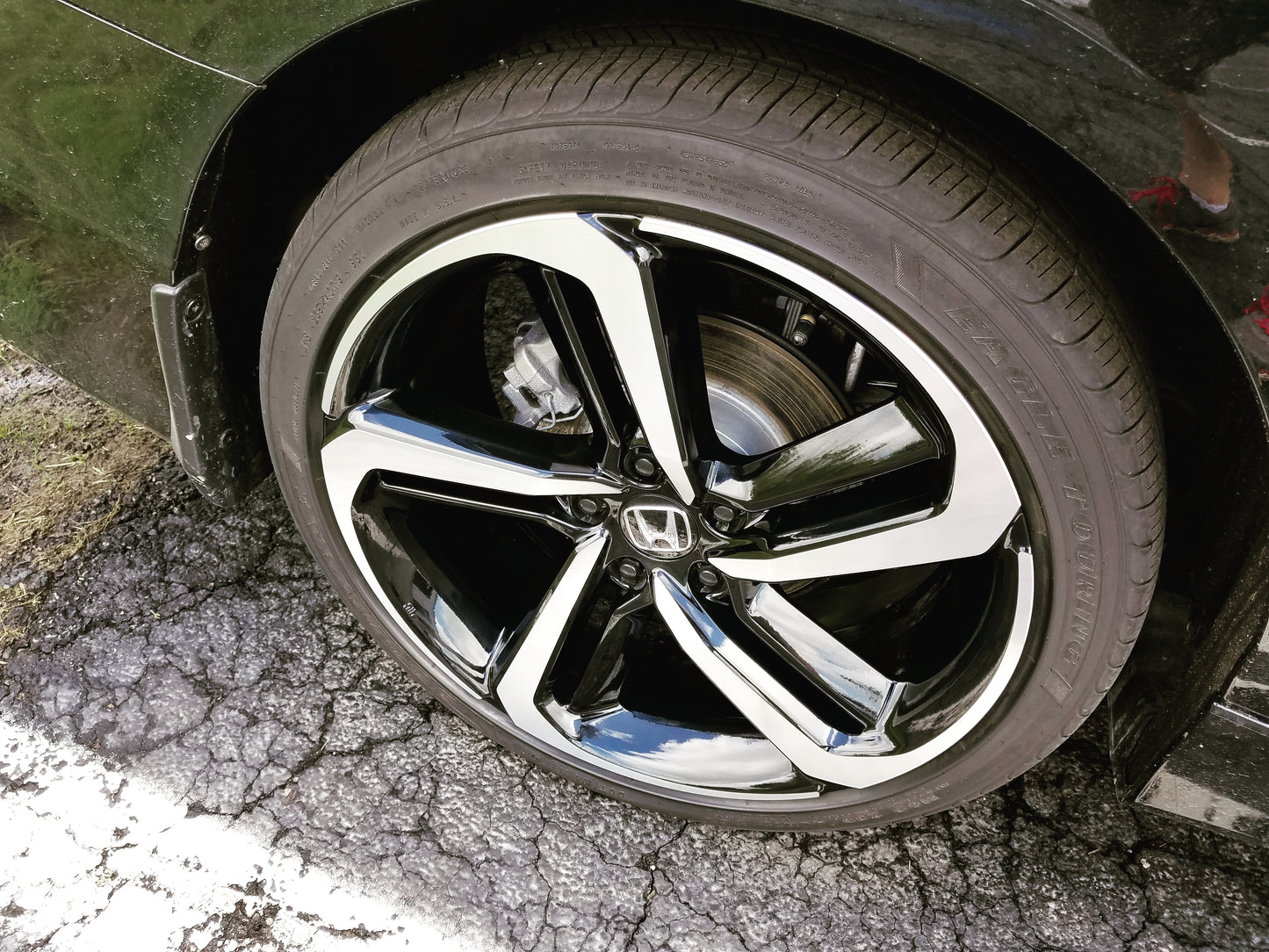 Frequently Asked Questions
How long does it take for products to get shipped once an order is placed?

Most orders are shipped within 1-2 business days from Austin, TX via USPS First Class, USPS Priority Mail or UPS Ground.
Are your products made in the US?

Most of our products are made in the US with European and domestic components. 
Do you ship internationally?

We do offer discounted online international shipping options via UPS & DHL. For bulk orders, please contact us to find the best shipping option. If you have an  active commercial shipping account we can use it.
Can your bottles and sprayers be recycled?

Absolutely! All of our bottles are made out of either HDPE, PET, LDPE plastics. Please recycle according to your state/ local options.