Nanotech Solutions
Regular price
$149.00 USD
Regular price
$215.00 USD
Sale price
$149.00 USD
Unit price
per
Sale
Sold out
Whether you're a car enthusiast or a professional car detailer, we'd love for you to try our products! What better way than by offering you the highest quality nano-based automotive cleaning compounds and protective coatings at a fraction of the cost!
Everything you need to get your clients' vehicles detailed and protected is included in this top-of-the-line kit!
Once you're done using this amazing kit, you won't need to worry about stains ruining your fabric seats with Fabric Shield. You'll be able to have increased visibility and drive safer during rainy days with Rain Shield. You'll also be able to remove engine grime, grease, and gunk with Engine Cleaner, clean your dashboard, cupholders, and other interior surfaces with Interior Cleaner, help the environment by saving a ton of gallons of water and create a super hydrophobic protective layer on your exterior automotive surfaces by using our water-less car cleaning compound: Waterless Wash + Hybrid Coat while our ceramic coating Diamond-X increases the hardness of your wheels and caliphers and protects them light scratches, minor dents, and brake dust while creating a super hydrophobic protective layer that will make them easier to clean for years to come! 
TAKE ADVANTAGE OF THIS TOP-OF-THE-LINE DETAILING ARSENAL THAT INCLUDES:
1 Gallon (128 Oz.) of Engine Cleaner: Grease, dirt & gunk remover.
1 Pint (16 Oz.) of Fabric Shield: Super hydrophobic (water repellent) coating for fabrics, suede, velvet.
1 Pint (16 Oz.) of Waterless Wash + Hybrid Coat: Rinse-less high quality and extremely effective car cleaner infused with siloxanes for paint, glass, metal, and vinyl.
1 Pint (16 Oz.) of Interior Cleaner: Low foaming, PH balanced solvent-free cleaner for all interior surfaces (including leather).
1 Pint (16 Oz.) of Trim Care: Rejuvenating coating for vinyl and rubber surfaces (trim, tires, etc.) 
1 x 2 Oz. of Steel Shine: Cleaning compound and rejuvenator for stainless steel, copper, brass, silver and other non-coated ferrous compounds. 
1 x 2 Oz. of Nano Attack: 100% all natural, alcohol-free multi surface deep cleaner and sanitizer.
5 x 1 Oz. Fine Mist Sprayers of Rain Shield: Long-lasting windshield rain repellent, coat your entire exterior windows with 1 Oz.
1 x 0.5 Oz. of Diamond-X: Long-lasting ceramic coating system for wheels & calipers (metals & powder coated substrates). Diamond-X includes a microfiber applicator pad, and a pair of nitrile gloves.
Retail price for this kit is over $215.00 so take advantage of this offer and save big!
Did we mention this price also includes FREE SHIPPING anywhere in the continental US?

FAQs
1. Is rinsing needed after using Engine Cleaner?
No. You can spray Engine Cleaner directly to the engine bay and simply wipe it with a clean microfiber towel in order to achieve a nice shiny, non-greasy finish.
2. Will Fabric Shield leave a visible film on treated surfaces? What kind of liquids does it protect fabrics from?
No, Seat Protector uses the most advanced nanotechnology to bond to fabrics on a molecular level without altering their appearance or texture in any way. Seat Protector will create a hydrophobic shield on treated surfaces repelling liquids such as sodas, coffee, orange juice, and even wine (you should never drink and drive)!
3. Can Waterless Wash + Hybrid Coat be used on a very dirty (muddy) vehicle?
You should not use Waterless Wash + Hybrid Coaton a vehicle that has chunks of mud on it as it will scratch and damage the car paint. If this is the case, you should rinse the mud off and then use Waterless Wash + Hybrid Coat in order to create a clean, glossy, and water repellent finish. You should also not use Waterless Wash + Hybrid Coaton cars that have been left out in the sun as it will affect its performance. This product can be used on glass, metal, vinyl and painted surfaces.
4. Is Engine Cleaner  toxic?
Not at all! Engine Cleaner is a yeast & vegetable oil based-cleaning compound.
5. Can I use Trim Care as a cleaner? 
We recommend you clean the vinyl/ rubber surfaces first and then apply Trim Care in order to rejuvenate them and protect them from humidity and UV rays. 
6. How long does Rain Shield last?
A single application of Rain Shield will offer rain repellent protection for up to 6 months. Rain Shield will also make it easier to remove sleet and snow (during winter) as well as bug splatters.
6. What can I coat with 0.5 Oz. of Diamond-X? 
You can coat a full set of wheels and caliphers. You only need a couple of drops of this product to coat a large surface area.
7. When will I receive my products?
Most orders are shipped within 1-2 business days from Austin, TX via FEDEX Ground. If needed, you can expedite this by selecting a different shipping method.
8. What if I receive a damaged product?
No problem! Notify us as soon as you receive your package and we'll replace it free of charge. 
Share
View full details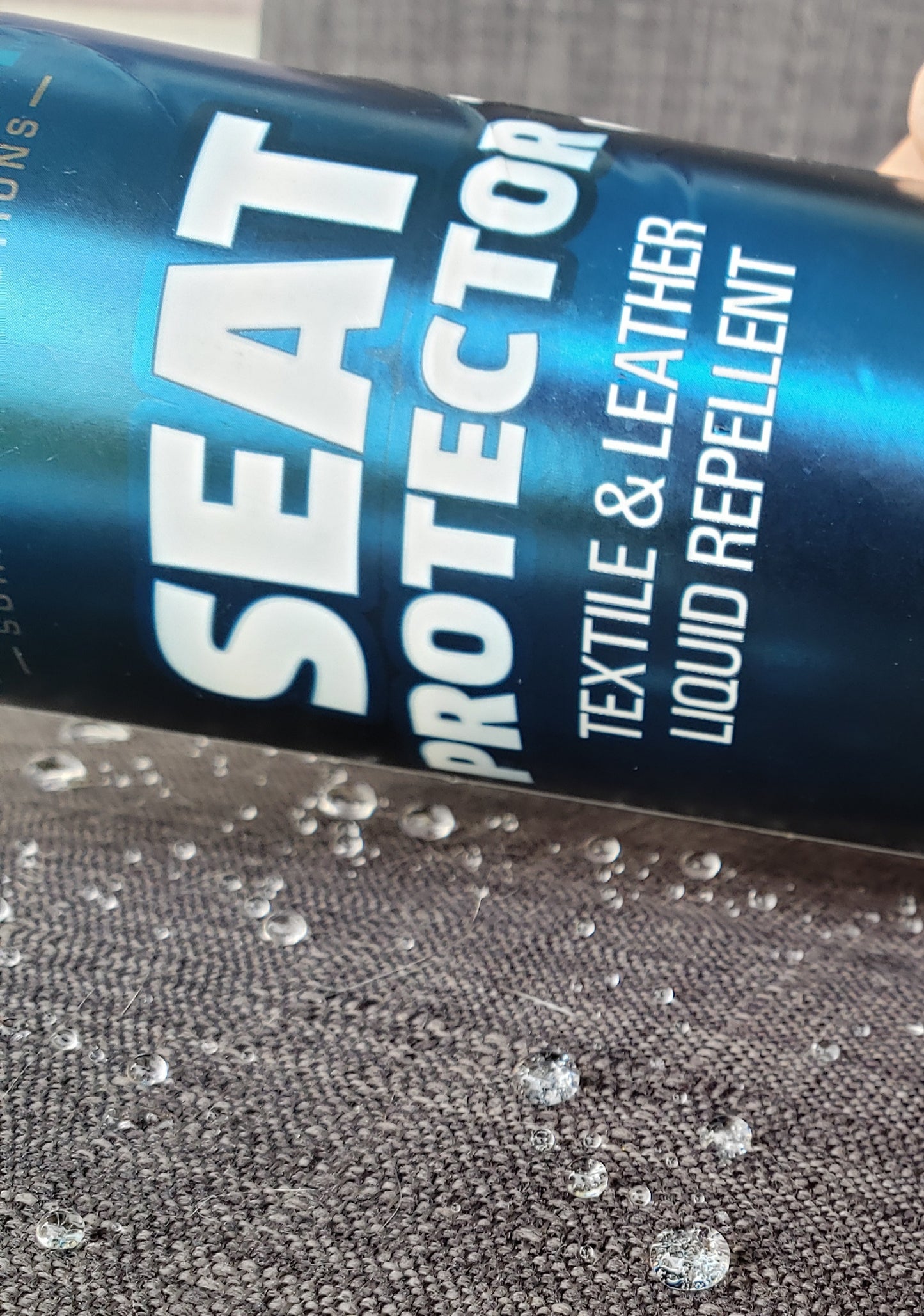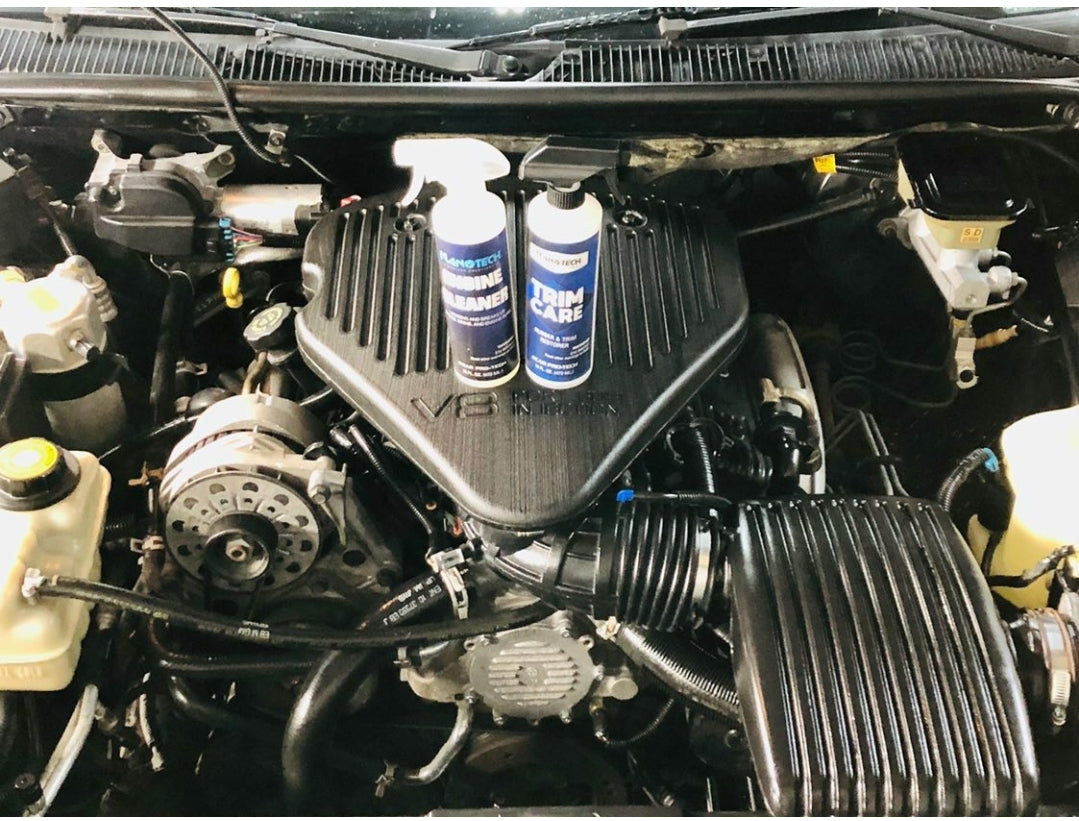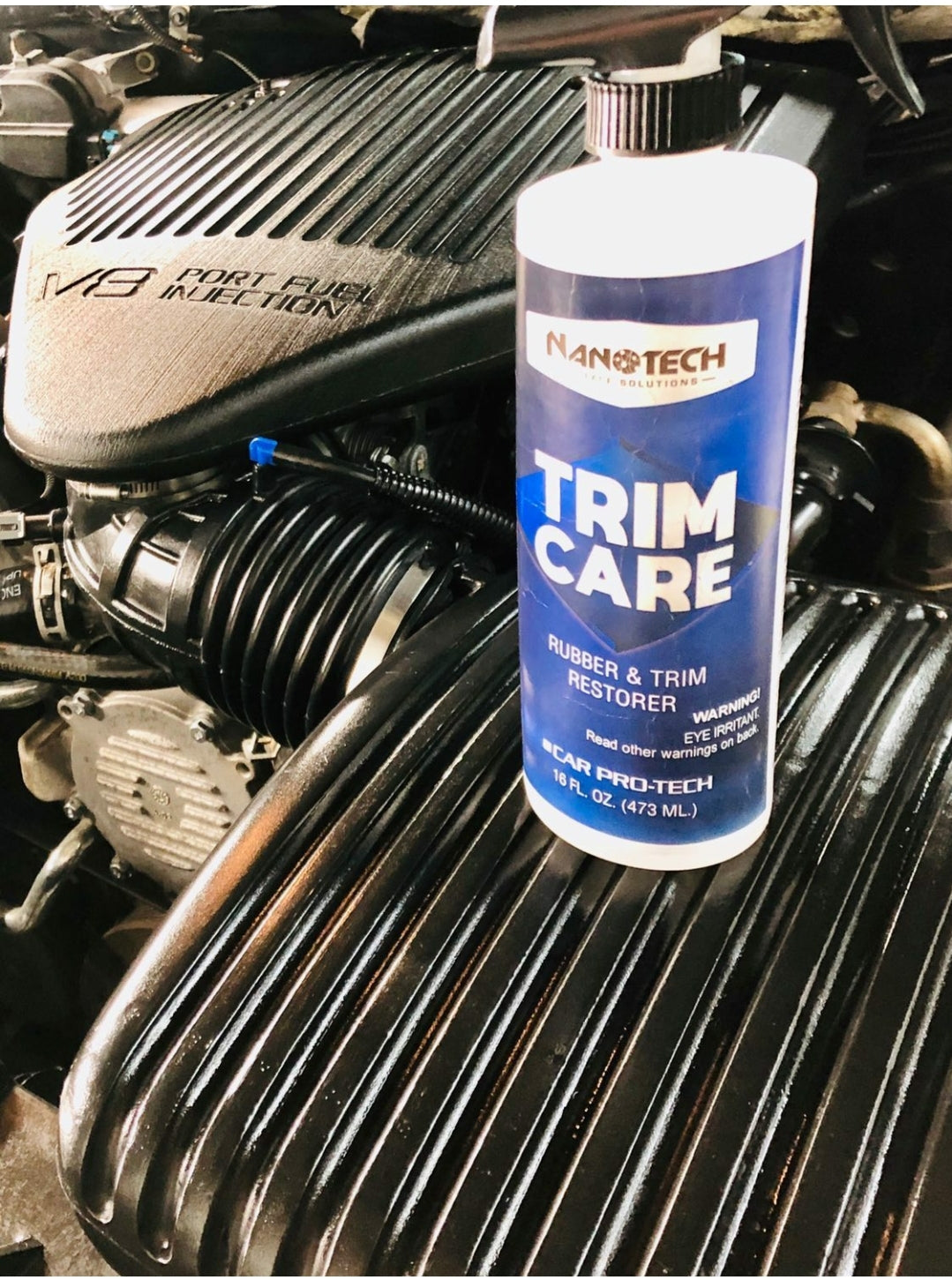 Frequently Asked Questions
How long does it take for products to get shipped once an order is placed?

Most orders are shipped within 1-2 business days from Austin, TX via USPS First Class, USPS Priority Mail or UPS Ground.
Are your products made in the US?

Most of our products are made in the US with European and domestic components. 
Do you ship internationally?

We do offer discounted online international shipping options via UPS & DHL. For bulk orders, please contact us to find the best shipping option. If you have an  active commercial shipping account we can use it.
Can your bottles and sprayers be recycled?

Absolutely! All of our bottles are made out of either HDPE, PET, LDPE plastics. Please recycle according to your state/ local options.