Nanotech Solutions
Regular price
Sale price
$85.00 USD
Unit price
per
Sale
Sold out
At Nanotech Surface Solutions, we're aware of how time consuming and expensive maintaining that "like new" appearance of your vehicle is. There are multiple factors that make this an almost impossible task, such as: dust, sun rays, acid rain, water spots, mud, grime, break dust, and we can keep going. So what are the options, washing and waxing it every so often? Even if you manage to keep your vehicle clean and remove all unsightly paint aggressors, you'll still have to deal with scratches caused by automatic car washes, chips caused by road rocks, paint fading and turning dull due to bird droppings and UV rays, and don't forget about all those chemicals used to clean it.
Until very recently, the best way of keeping a vehicle clean and shiny was by applying a layer of wax after washing it, and while this might provide that really attractive wet look, that's all it really does. So what about all the other paint aggressors? Well, you can stick to that wax life and do your best to keep your vehicle's paint protected or you can stay ahead of the game and use our nano-based ceramic coating: Si-Carbide Plus, which will bond permanently to the vehicle's paint creating a super glossy, ultra thin and hydrophobic protective coating across the whole surface area. Si-Carbide Plus drastically increases the surfaces hardness protecting it from minor dents and scratches while also sealing it providing water repellent properties and outstanding UV ray resistance. A single application of Si-Carbide Plus will last multiple years, extending cleaning cycles and preserving that dealership look you could only dream of not that long ago.

Si-Carbide Plus is a nano-based ceramic coating that forms an incredibly hydrophobic, flexible, cross-linked matrix which provides outstanding hardness and durability to any vehicle's paint. This coating provides extreme mechanical and chemical resistance, excellent UV ray, rust, and corrosion protection, as well as easy-to-clean properties on treated surfaces. Once cured, Si-Carbide Plus will create a color-darkening effect to the treated surface while increasing the paint's hardness to up to 9H.
Si-Carbide Plus protects vehicles' paint from everyday environmental aggressors and also replaces traditional wax saving the vehicle's owner a considerable amount of money in the mid-long term.

Some of its benefits include:
Easier to apply than other ceramic coatings.
Self-leveling.
Applied directly to the vehicle's paint without the need of a base coat.
Long-lasting.
Increases the substrate's hardness.
Creates a protective layer with a thickness of approximately 3,000 nanometers (3 microns).
Ideal for protecting car paint from UV rays, bird droppings, acid rain, & minor scratches.
Makes fouling drastically easier to clean when used on boats.
Enhances gloss.
Reduces cleaning cycles.

* Ceramic coating application knowledge is strongly encouraged whenever dealing with vehicles.
Share
View full details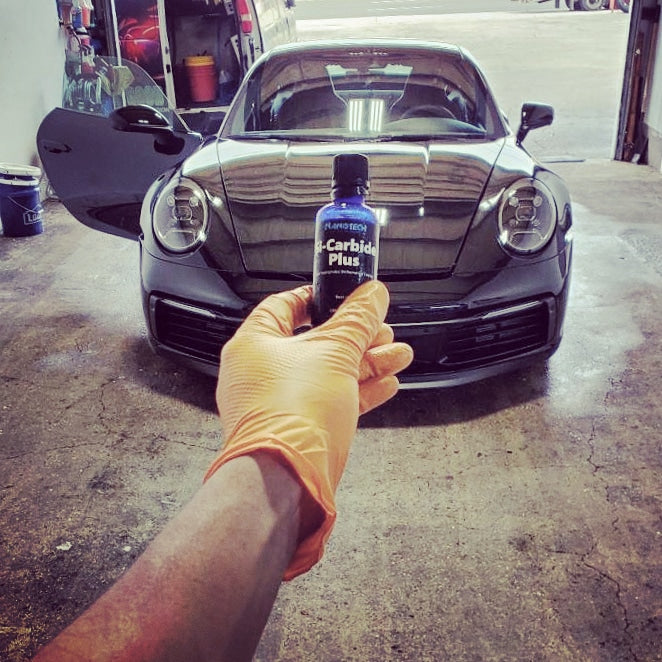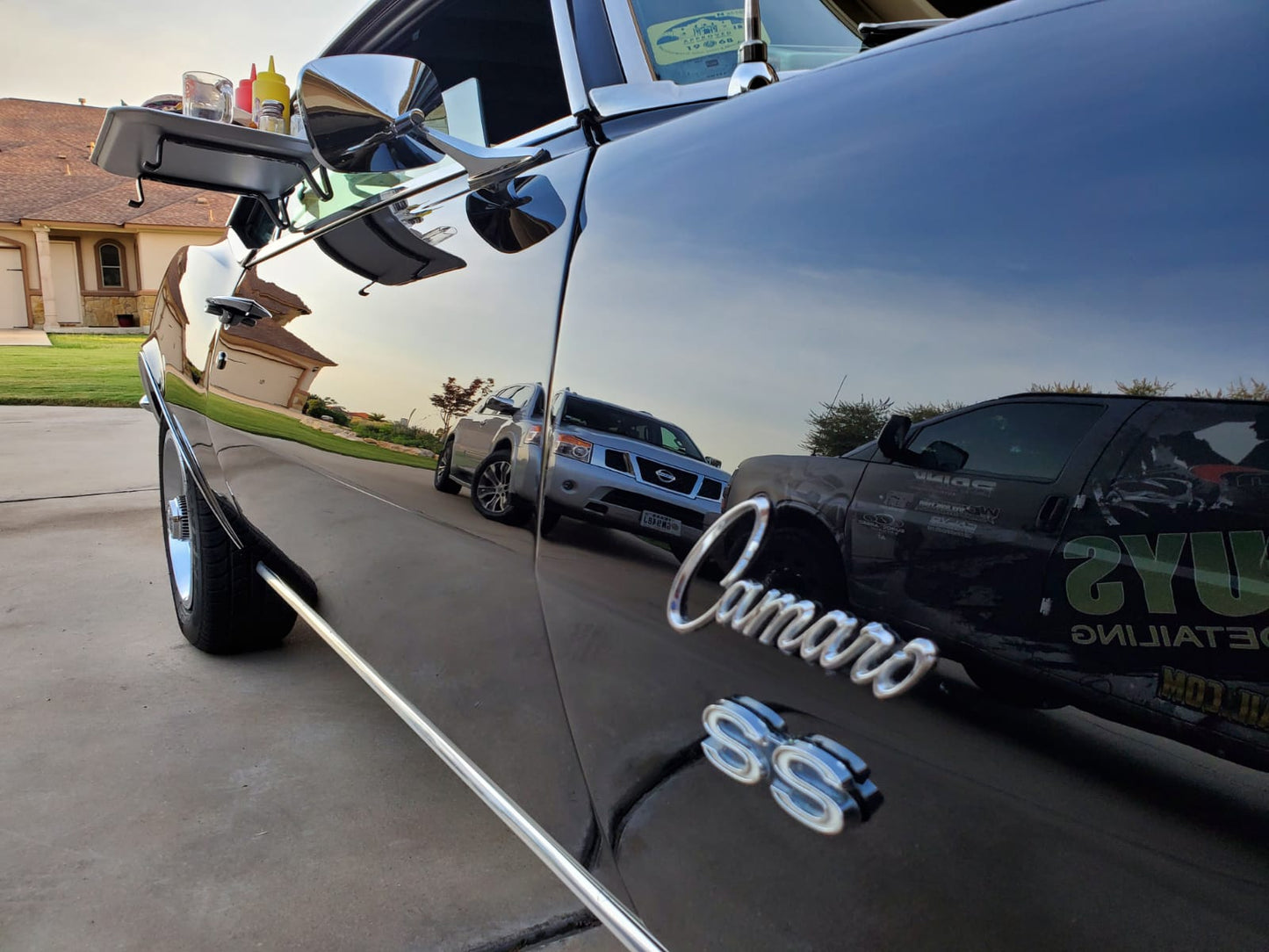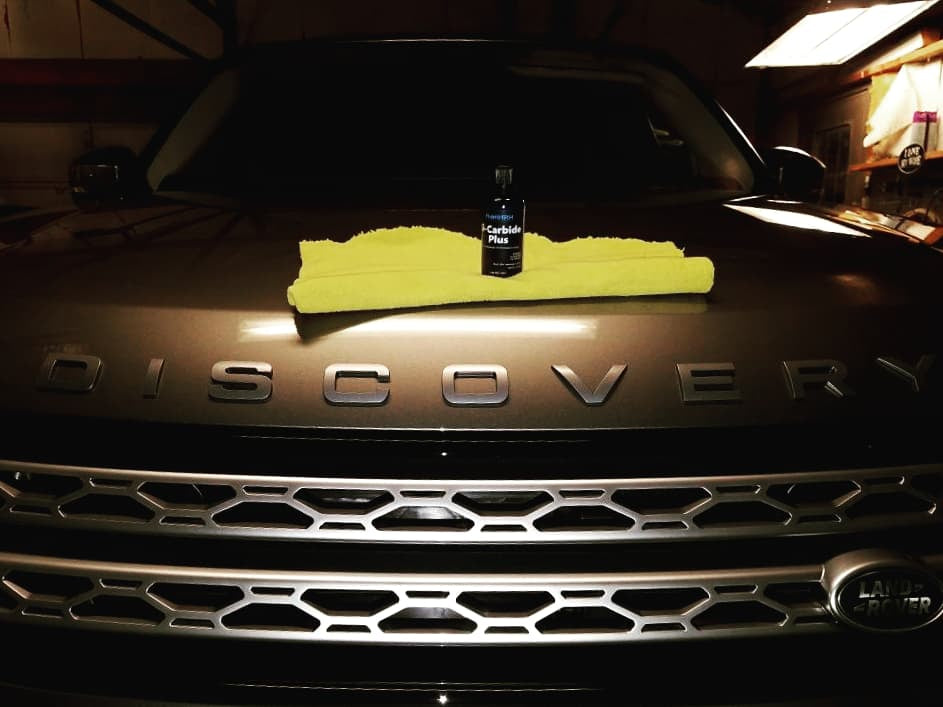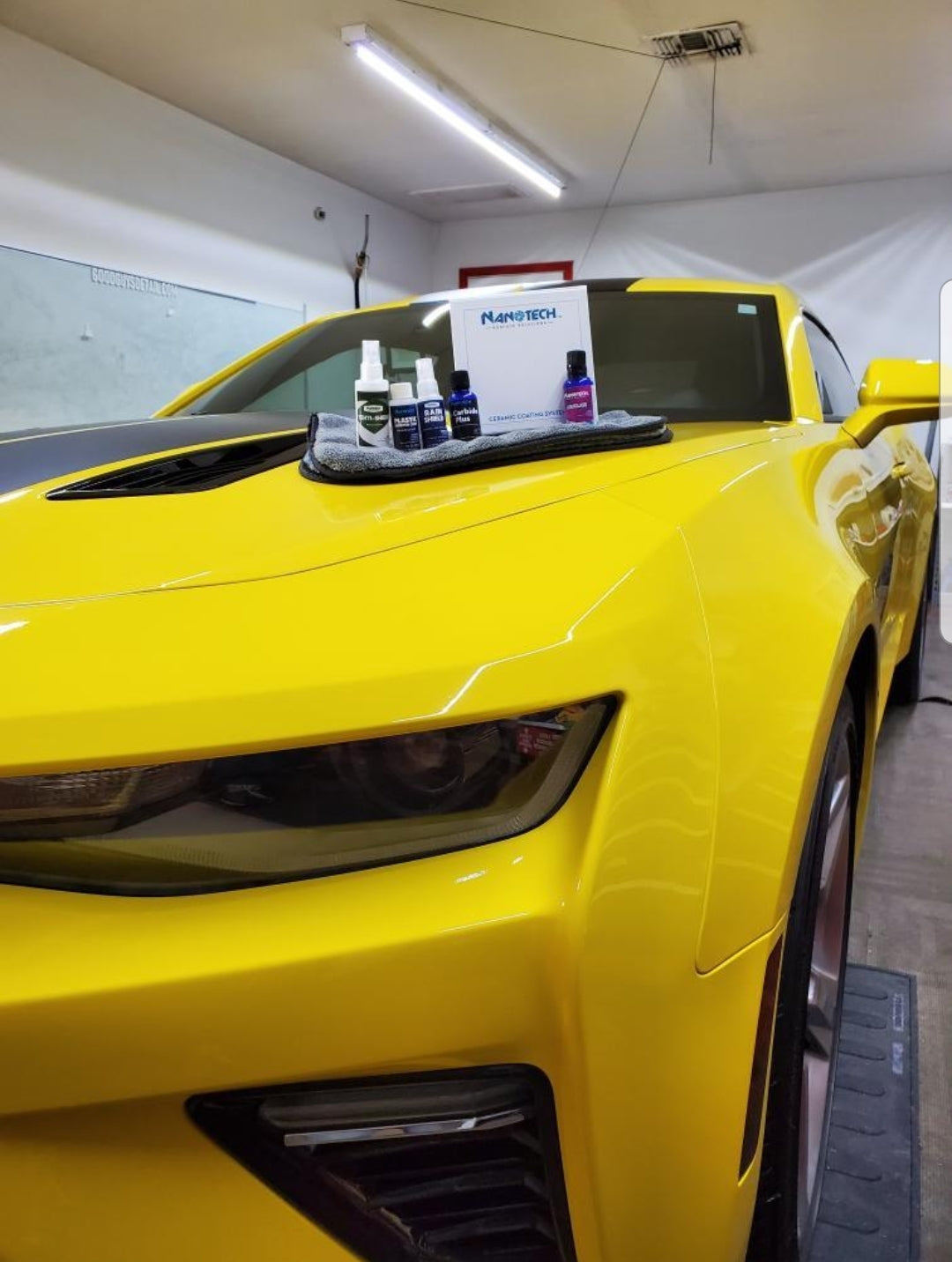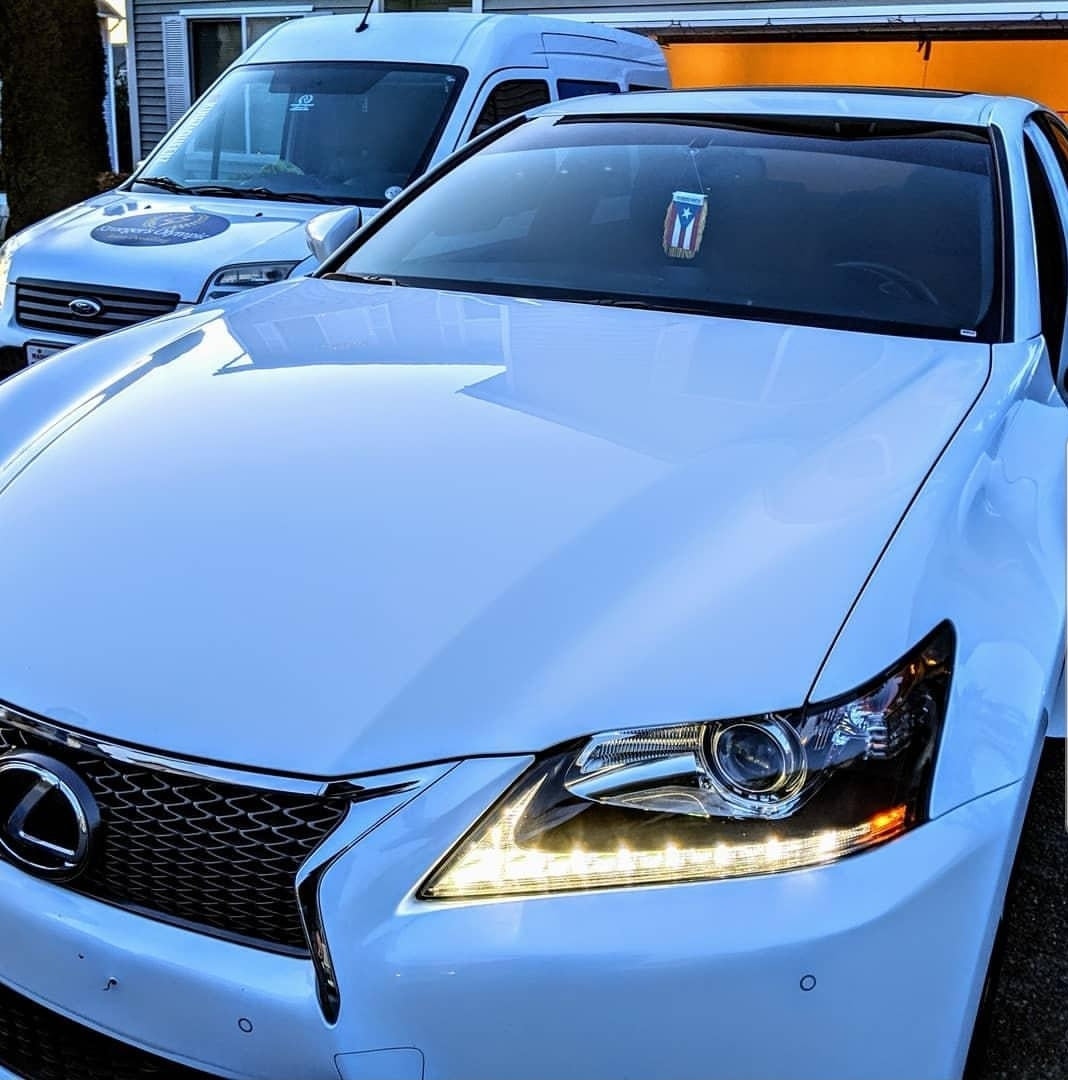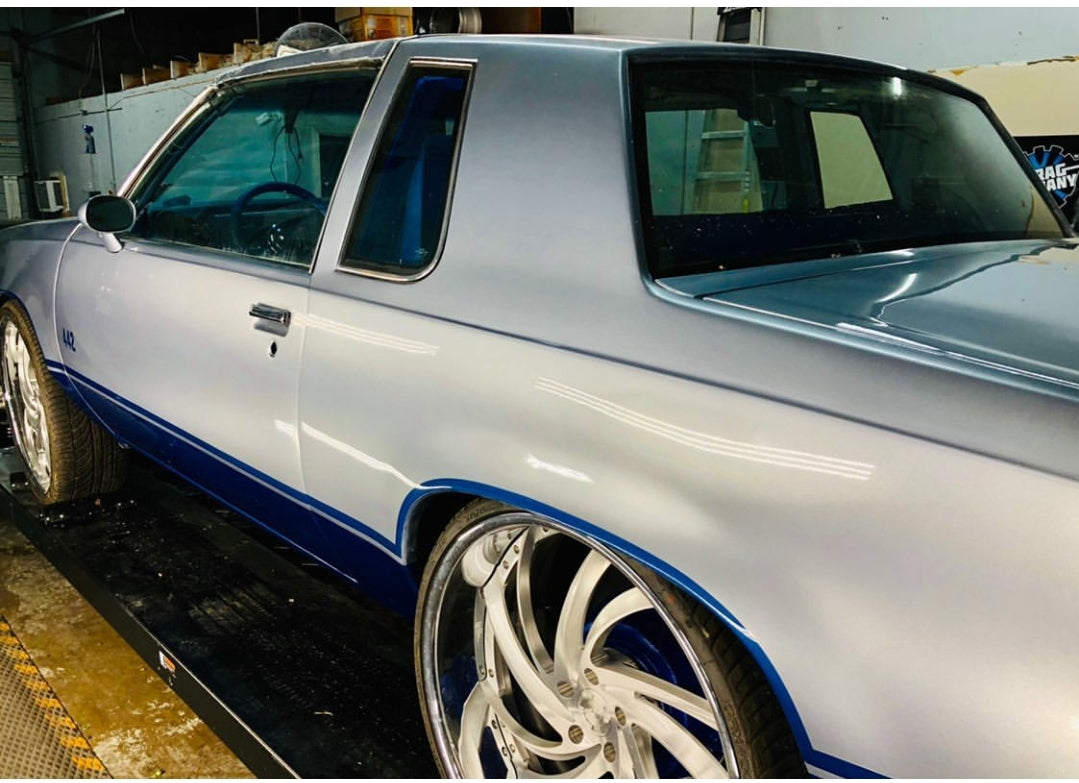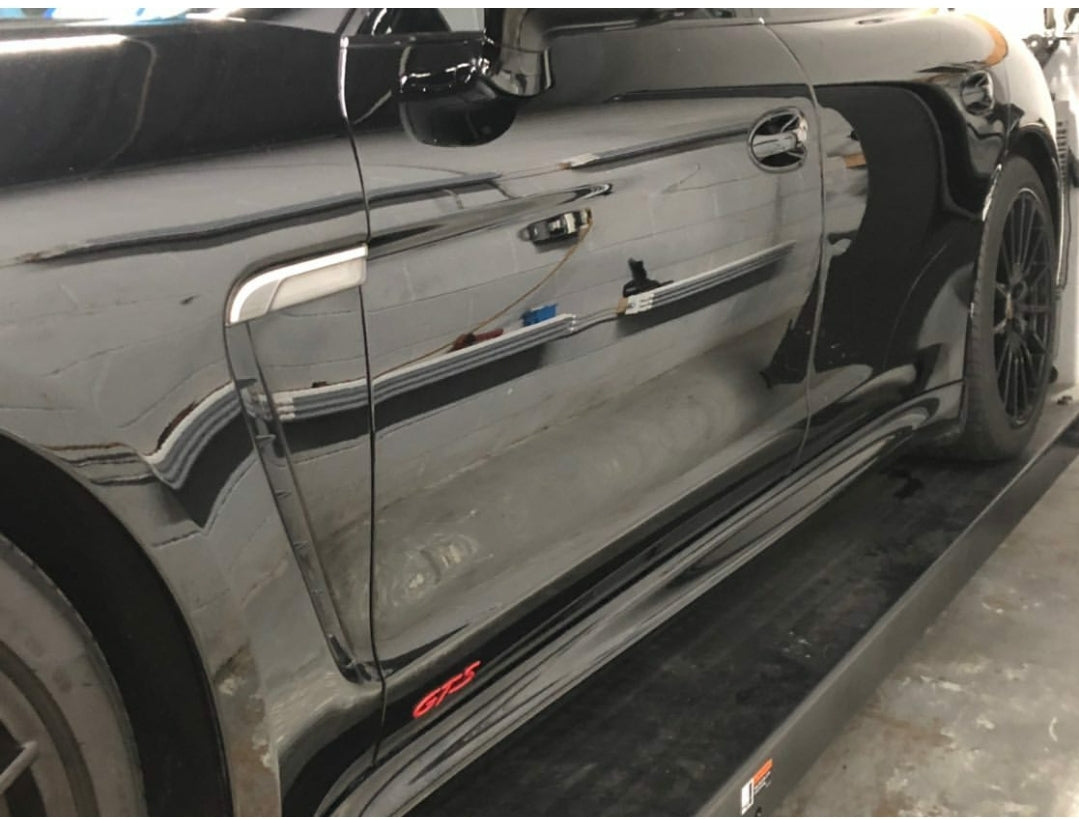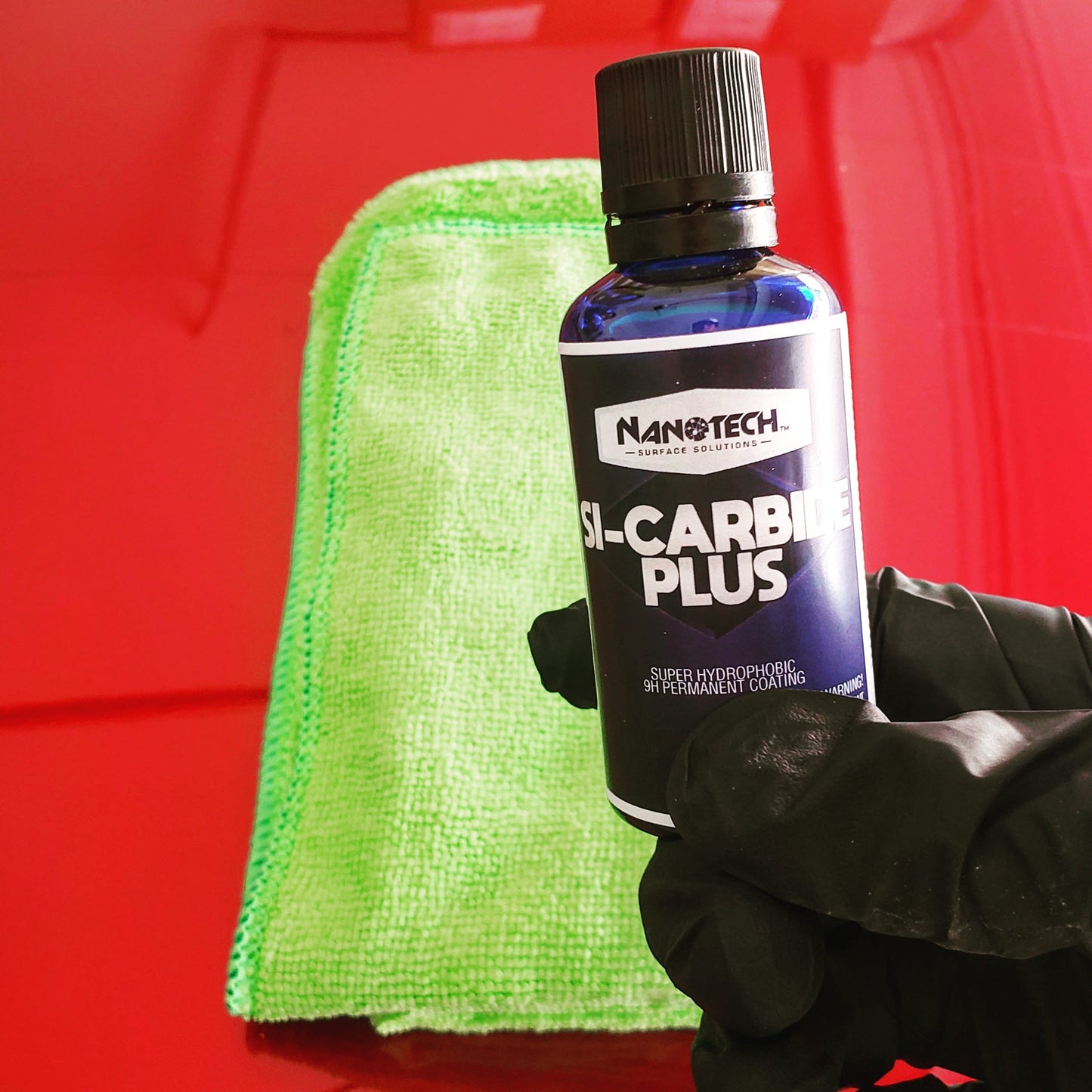 Frequently Asked Questions
How long does it take for products to get shipped once an order is placed?

Most orders are shipped within 1-2 business days from Austin, TX via USPS First Class, USPS Priority Mail or UPS Ground.
Are your products made in the US?

Most of our products are made in the US with European and domestic components. 
Do you ship internationally?

We do offer discounted online international shipping options via UPS & DHL. For bulk orders, please contact us to find the best shipping option. If you have an  active commercial shipping account we can use it.
Can your bottles and sprayers be recycled?

Absolutely! All of our bottles are made out of either HDPE, PET, LDPE plastics. Please recycle according to your state/ local options.