Nanotech Solutions
Regular price
$9.95 USD
Sale price
$7.95 USD
Unit price
per
Sale
Sold out
Cleaning your vehicle has never been easier than with our water-less car cleaning compound: Waterless Wash (Dry Cleaner), just spray, wipe and enjoy a non-greasy, shiny and water repellent finish!
As simple as spraying, wiping and moving on, our Waterless Wash will help you achieve that professional finish you're striving for. You'll be able to use it on all exterior vehicle surfaces except tires; it will even leave a mirror like finish on glass surfaces!
Ideal for keeping your ride flawless during winter, when using water is not really an option, this rinse-less vehicle cleaner will save you time, energy, money, and most importantly, our most sacred resource: water!

Save time, energy, money, and water with Waterless Wash!
Our Waterless Wash (Dry Cleaner) is an amazing environmentally friendly compound that can be used on every inch of your exterior vehicle's surfaces: windows, car paint, metal, trim you name it!
Some of this kit's benefits include: 
Biodegradable waterless car cleaning compound.
Ready-to-use product.
Environmentally friendly.
Non-toxic.
For personal or commercial use.
Cleans every single corner of your vehicle without scratching or leaving a greasy residue.
May be used with other products.
Leaves a nice shiny, non-greasy finish.
Works on all vehicle's surfaces, including windows, wheels, and trim.
FAQs
1. Is rinsing needed after using Waterless Wash (Dry Cleaner)?
No. The main purpose of this product is to save time, energy, and water while still achieving a streak-free, glossy, and water repellent finish.
2. Can Waterless Wash (Dry Cleaner) be used on a very dirty (muddy) vehicle?
You should not use Waterless Wash on a vehicle that has chunks of mud on it as it will scratch and damage the car paint. If this is the case, you should rinse the mud off and then use Waterless Wash in order to create a clean, glossy, and water repellent finish. You should also not use Waterless Wash on cars that have been left out in the sun as it will affect its performance. Waterless Wash can be used on glass, metal, plastic and painted surfaces.
3. Is Waterless Wash (Dry Cleaner) toxic?
Not at all! Waterless Wash is a water-based mix of biodegradable components.
4. How many washes can I get with a 16 ounce sprayer bottle of Waterless Wash?
It all depends on the size and how dirty each vehicle is, but you should be able to get up to 6 washes out of standard sedans with a 16 ounce bottle.
5. When will I receive my products?
Most orders are shipped within 1-2 business days from Austin, TX via USPS Priority Mail. If needed, you can expedite this by selecting a different shipping method.
6. What if I receive a damaged product?
No problem! Notify us as soon as you receive your package and we'll replace it free of charge.
Share
View full details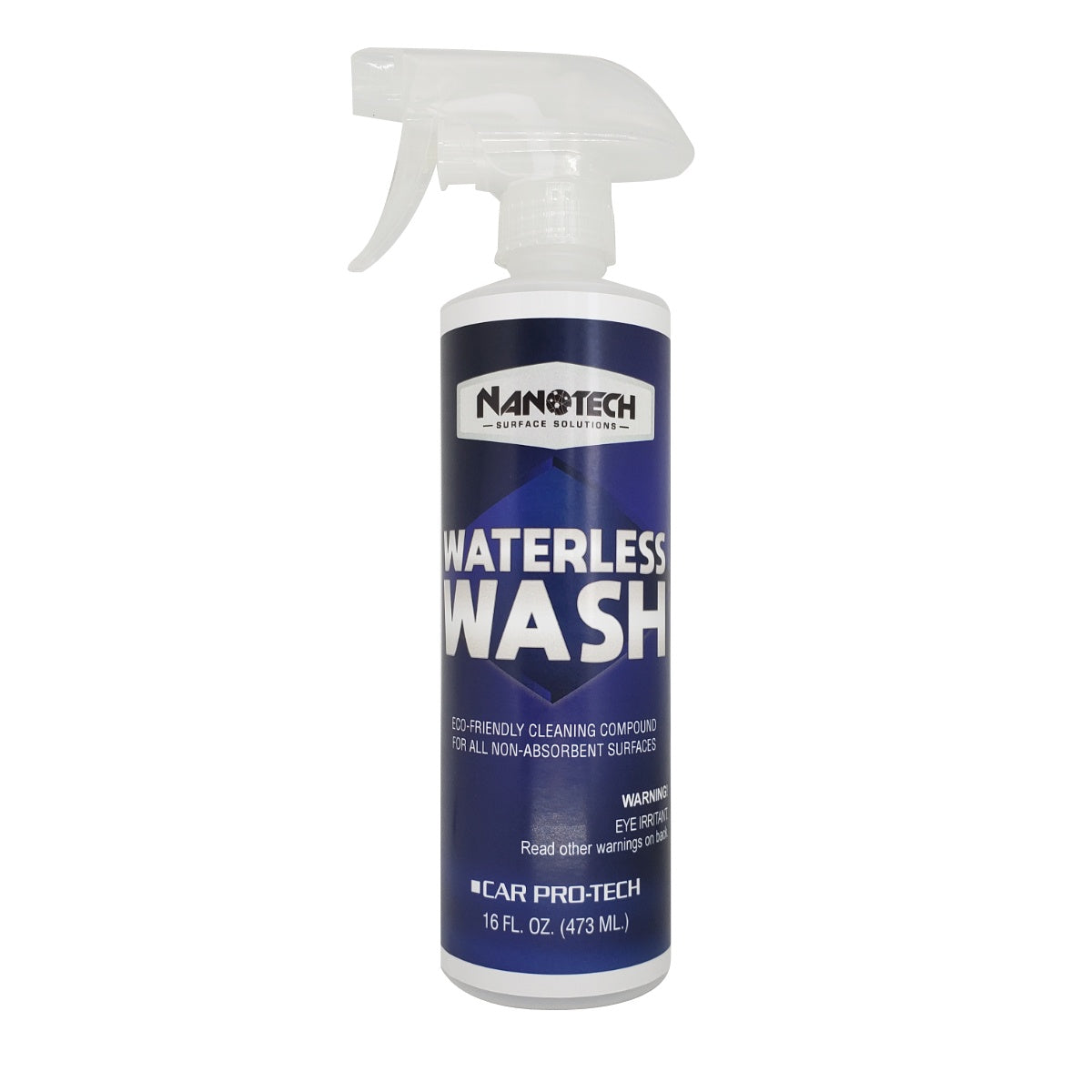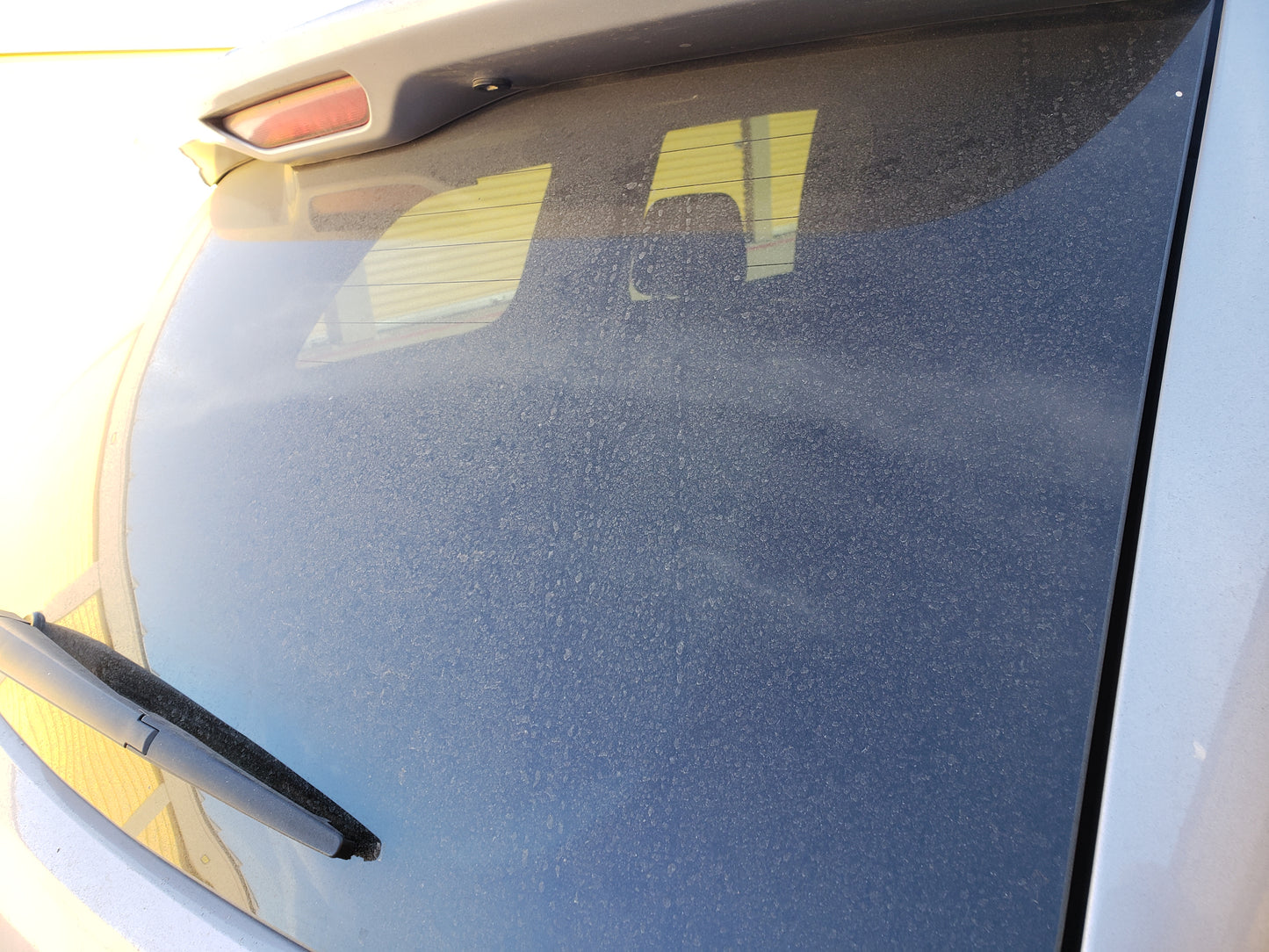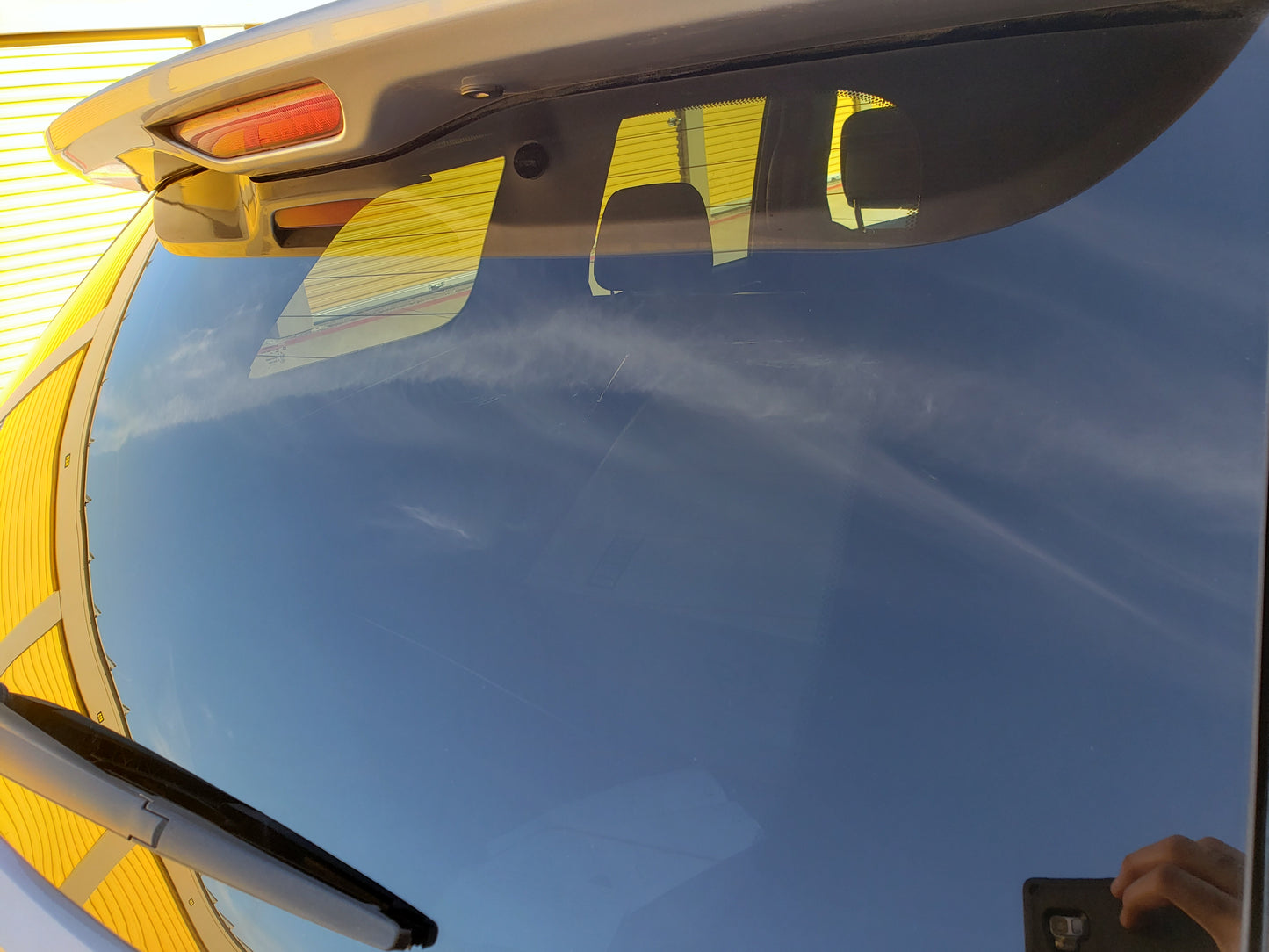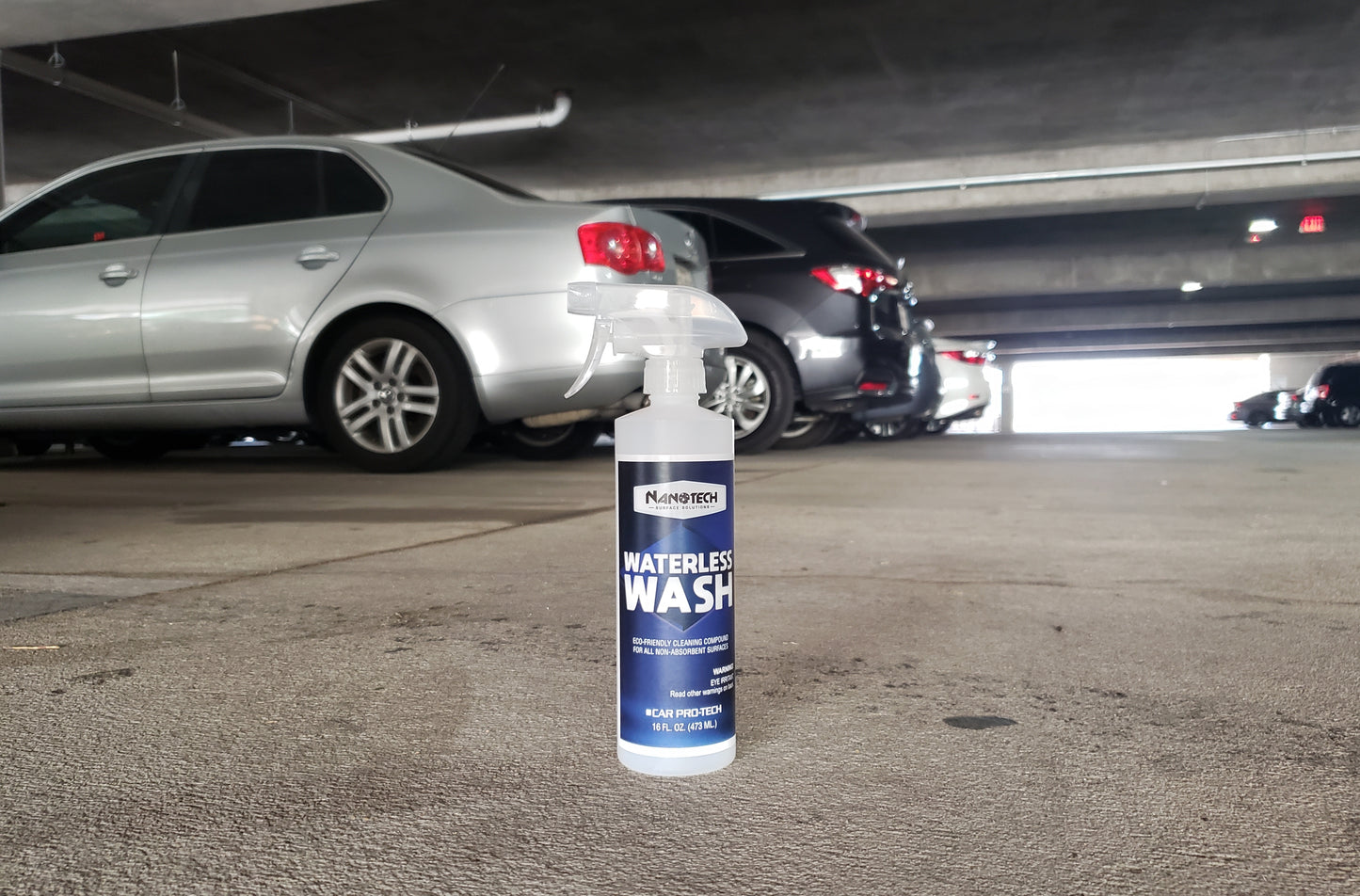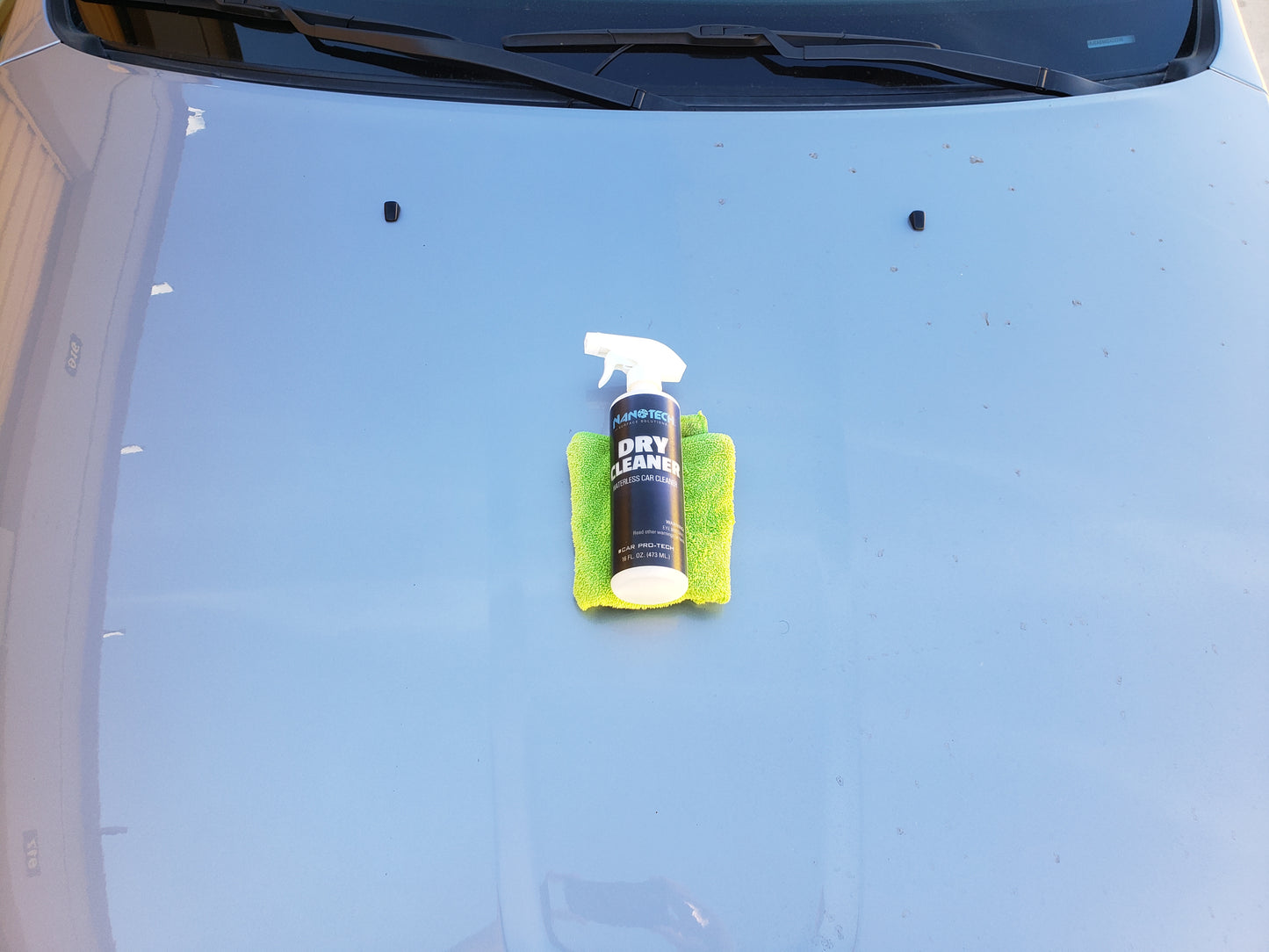 Frequently Asked Questions
How long does it take for products to get shipped once an order is placed?

Most orders are shipped within 1-2 business days from Austin, TX via USPS First Class, USPS Priority Mail or UPS Ground.
Are your products made in the US?

Most of our products are made in the US with European and domestic components. 
Do you ship internationally?

We do offer discounted online international shipping options via UPS & DHL. For bulk orders, please contact us to find the best shipping option. If you have an  active commercial shipping account we can use it.
Can your bottles and sprayers be recycled?

Absolutely! All of our bottles are made out of either HDPE, PET, LDPE plastics. Please recycle according to your state/ local options.